Down under the sea lives a race of small intelligent beings. No, I'm not talking about merpeople or the various creatures on Spongebob Squarepants. I'm referring to The Snorks (1984-1989). These colorful beings live in the undersea world of Snorkland and have snorkels attached to their heads that are used to swim swiftly. The snorkels double as their noses, which explains why the Snorks have no noses on their faces.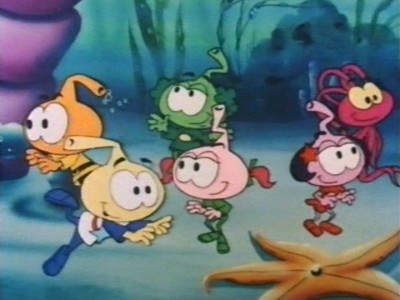 The main Snorks the series focuses on are the athletic Allstar, the artistic Casey, the comedic Dimmy, the beauty queen Daffney, the quirky Tooter, and Occy the dog-like Octopus. Together these teenage Snorks have misadventures as they lead normal lives.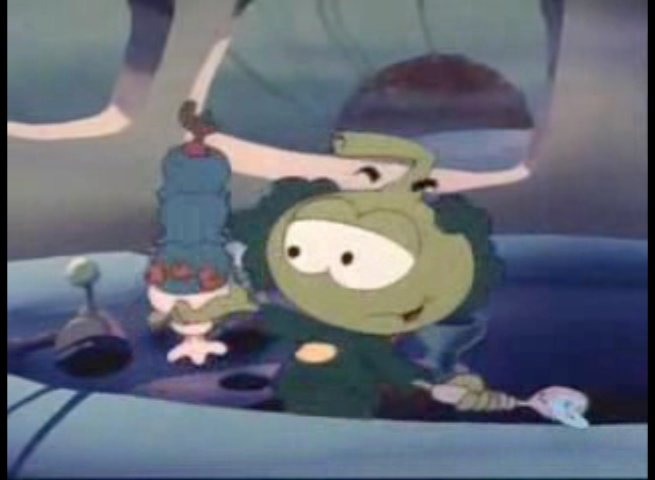 Tooter was my most favorite. He's the only Snork that's verbally challenged, but his friends can understand him very well. I'm not sure how that is though.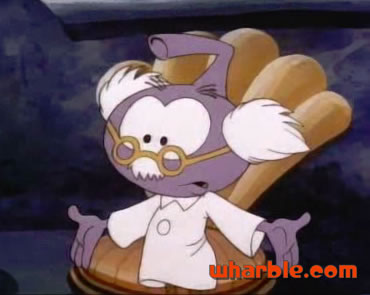 Whenever there's a big adventure to go on, the group seeks assistance from Allstar's uncle Galeo, the wise inventor. His contraptions often help them succeed, especially when the group must leave Snorkland. That's labeled as "Beyond the Limits", where Snorks are forbidden to go. Of course, doing the right thing is more important.
The most common antagonist of the series is Junior Wetworth. He always tries to outdo Allstar and his friends in everything for personal glory, even if it means getting them in trouble. Junior's snobbish attitude mainly comes from the fact that his father is the governor of Snorkland. You'd think that Governor Wetworth would not approve of Junior's schemes, but he's always all for it, until the scheme fails.
In later seasons, new reoccurring villains join in the series. The first is Dr. Strangesnork. He's a mad scientist intent of taking over Snorkland. Dr. Strangesnork is an interesting villain, but it's so annoying when he can't remember his own name.
Next is Bigweed and his sidekick Little Seaweed, a duo of seaweed creatures with magical abilities. They often scheme to enslave the Snorks and take over their homeland. It's unclear where they came from.
Then there are the most dangerous of enemies, the Snork Eaters. I believe the name speaks for itself, which definitely makes them frightening. The only thing that can scare a Snork Eater is a Snork Eater Eater. This certainly brings the food chain on a simple level.
This is a classic series. One thing I find unusual is that even though the Snorks are underwater creatures, they can breathe just as easily out of the water. Isn't that strange?
One last item: Here are some old Snorks figurines I had for a long time.