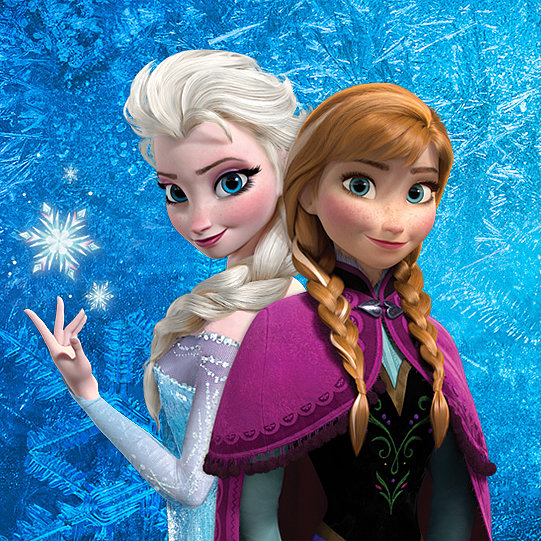 Loosely based on The Snow Queen, Frozen
 is about sisters Elsa (voice of Idina Menzel) and Anna (voice of Kristen Bell), who are the princesses of the kingdom of Arendelle. They used to be very close, but a lot changes in a short time.
Elsa was born with ice power, even though it isn't hereditary, and it gets stronger as she grows older without anyone to teach her how to use it. Elsa accidentally hurts Anna with her ice power. Although Anna was saved, her memories of Elsa's powers had to be removed. Then instead of providing a teacher, the king and queen keep Elsa isolated in the castle and keeps her power hidden from everyone. Now how is that going to help?
Meanwhile, Anna is completely in the dark about Elsa's problem and desperate for companionship. So desperate that on the coronation day ball, after Elsa becomes queen, Anna instantly decides to marry a prince she had just met that day.
The prince in question is Prince Hans of the Southern Isles (voice of Santino Fantana). He's the youngest of 13 sons and seems to have a lot in common with Anna. It's like they were perfect for each other.
Soon disaster strikes when Elsa ends up revealing her powers and causes an endless winter out of fear. Elsa retreats to the mountains, where she never has to hide her power ever again. This led to the song Let it Go, which is the most popular song in this whole movie.
As Anna goes in search of her sister, she finds a trading post. It's a strange one, but not because it has a sauna. It has plenty of summer clothes, but very few winter supplies. Seriously, why would anyone want to buy summer clothes at a shop in the cold mountains?
There, Anna meets Kristoff (voice of Jonathon Groff). He has a reindeer named Sven and likes to pretend that he can talk, which is funny. However, it's gross when they share carrots.
Anna also meets up with Olaf (voice of Josh Gad) the snowman. He's sweet because he loves warm hugs and the thought of summer. Olaf is also funny and tends to literally fall apart, but always manages to pull himself back together again.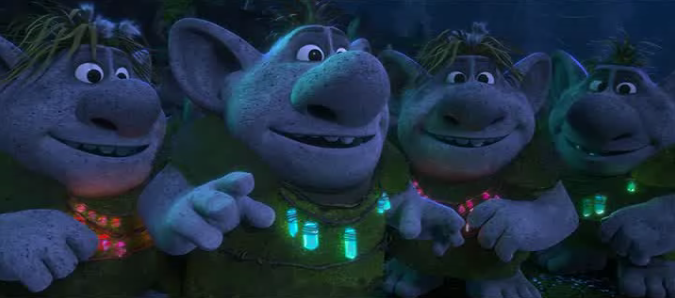 There's also a race of trolls that take the guise of rocks. These trolls are friendly and became Kristoff's adopted family. When they meet Anna, they tried to get her to marry Kristoff. They don't feel that way toward each other, or do they.
I enjoyed this film, especially for its level of adventure. When I first saw the trailer it was misleading. It left the impression that Elsa was evil, trying to freeze Arendelle and it was up to Anna to stop her, which would've really made this movie interesting. It turns out that Elsa was never evil to begin with and I think that's a good thing.
One last item: Not too long ago, I went to the Frozen parade at Disney's Hollywood Studios.