Normally you'd think that Nicktoons are for kids, but if there's one series that would prove otherwise it's The Ren and Stimpy Show (1991-1996), which is about the misadventures of Ren Hoek a Chihuahua with anger issues and Stimpy a cat that's always joyful.
The humor is often on a gross level. Whether it's about Stimpy's disgusting habits, like drinking sweat from his goggles and coughing up hairballs, or seeing close ups of Ren's unbrushed teeth that could break a window. I have to turn away and cover my eyes. Seriously, it can get that disgusting.
However, not all of the episodes are like that. In fact, there are a few that aren't gross at all, which make them my most favorites. Ones like; Robin Hoek when Stimpy reads the story of Robin Hood even though he can't read, and Stimpy's Invention when Stimpy gives Ren a happy helmet and they sing The Happy, Happy, Joy, Joy Song.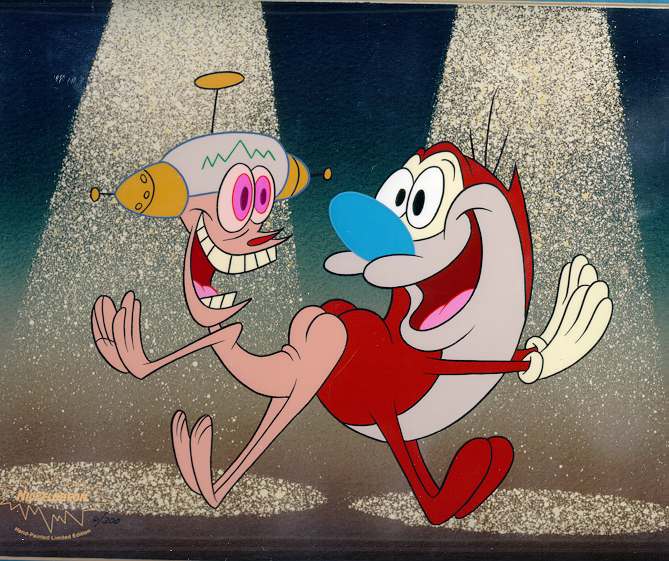 The Happy, Happy, Joy, Joy Song is a classic that always leaves me laughing. The lyrics may be simple, but the commentary with it is what really makes the difference. "I'll teach you to be happy. I'll teach you grandmother to suck eggs." Isn't that priceless?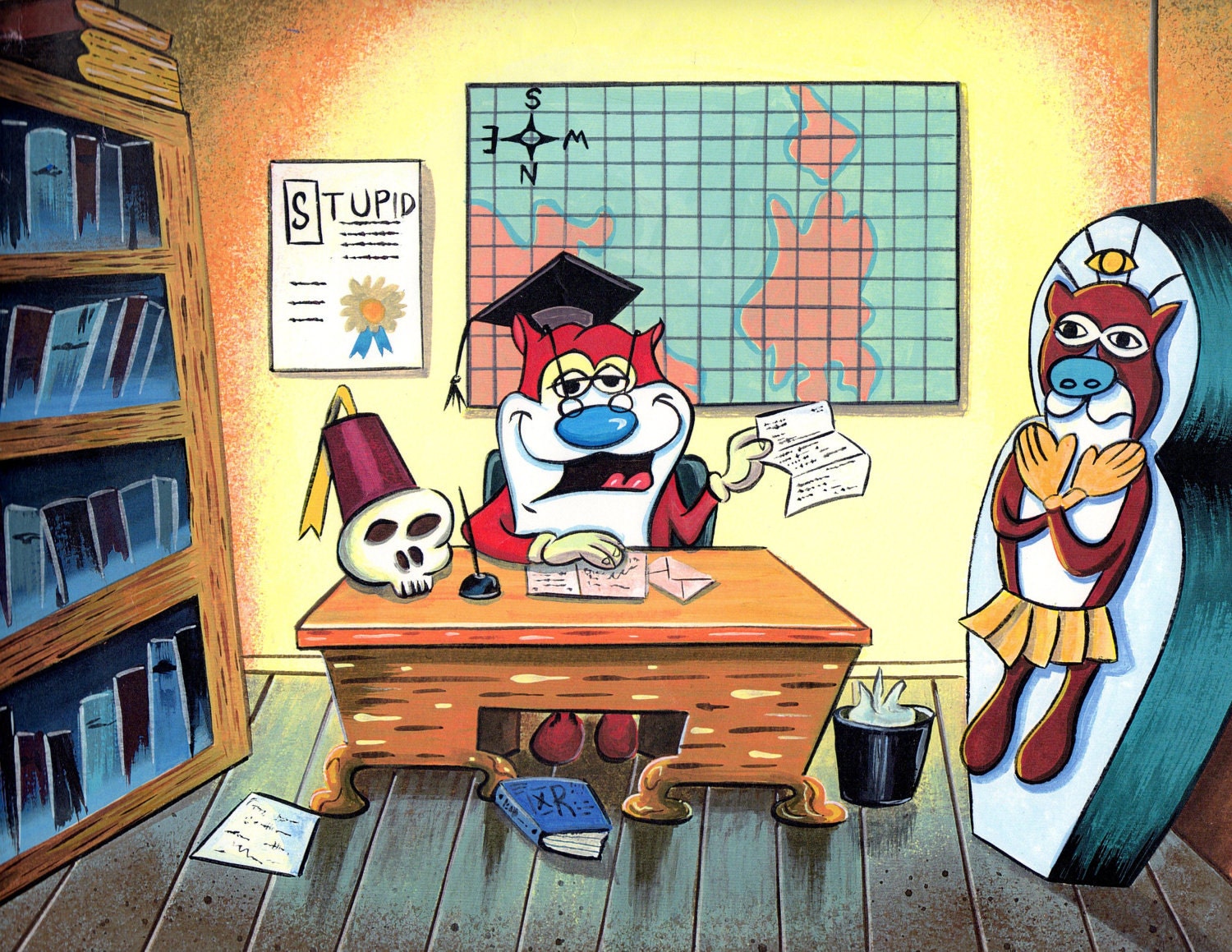 There are also reoccurring segments on this series, which include Ask Dr. Stupid. That features Stimpy as a "genius", who answers questions unintelligently. For instance, a boy asks Dr. Stupid why he has to go to school and Dr. Stupid answers, "Your parents are aliens, and while you're at school they shed their human skins and breathe dryer lint." Who would believe an answer like that?
Let's not forget the commercial spoofs, but there were only two that were most common. The first is Log, which is a round piece of wood that somehow passes off as a child's toy. I must admit that the jingle is catchy as a spoof of Slinky.
The other common commercial spoof is about Powdered Toast, which is powder that becomes toast when sprinkled onto a plate. When a sprinkle container is empty, an unusual superhero called Powdered Toast Man arrives to save the day. All he has to do is shed some powder off his shoulder, like it was dandruff, right onto the plate. Wouldn't you find that even a little creepy?
At MegaCon 2013, I met Billy West, who is the voice of Stimpy, Ren's psychotic laugh, and Mr. Horse, who is a Jack of all trades kind of character.
Billy West is also best known for voicing several characters on Futurama, but did you know that he has done some old classic characters as well? Ones like Bugs Bunny and Elmer Fudd from Space Jam and Popeye and Pappy from Popeye's Voyage: The Quest for Pappy. He totally nailed them. It was interesting when he told me about getting these roles. With the studios wanting to continue using old characters and the original voice actors, like Mel Blanc and Jack Mercer, no longer alive today, there are a lot of auditions to go through and Billy West felt lucky because he had a lot of big shoes to fill.
The Ren and Stimpy Show was a good series for its time, but I wouldn't recommend it too highly unless you're into gross humor.