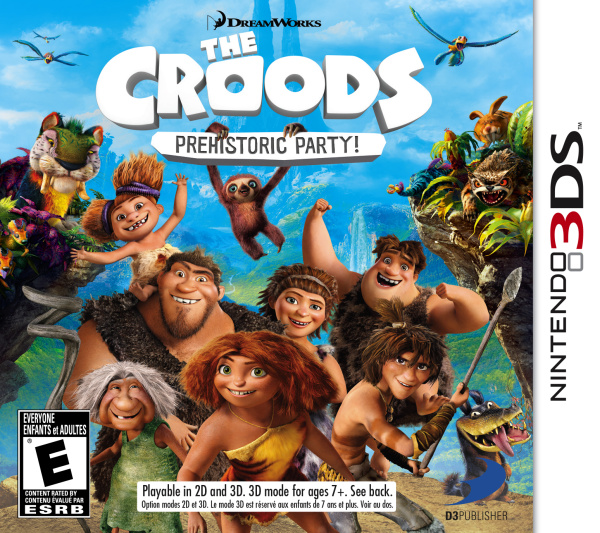 The Croods
was such an adventurous film (and one I really enjoyed), so there ought to be a video game based on it. Though unlike most video games based on movies, The Croods: Prehistoric Party!
for Nintendo 3DS is a series of mini games highly inspired by the movie.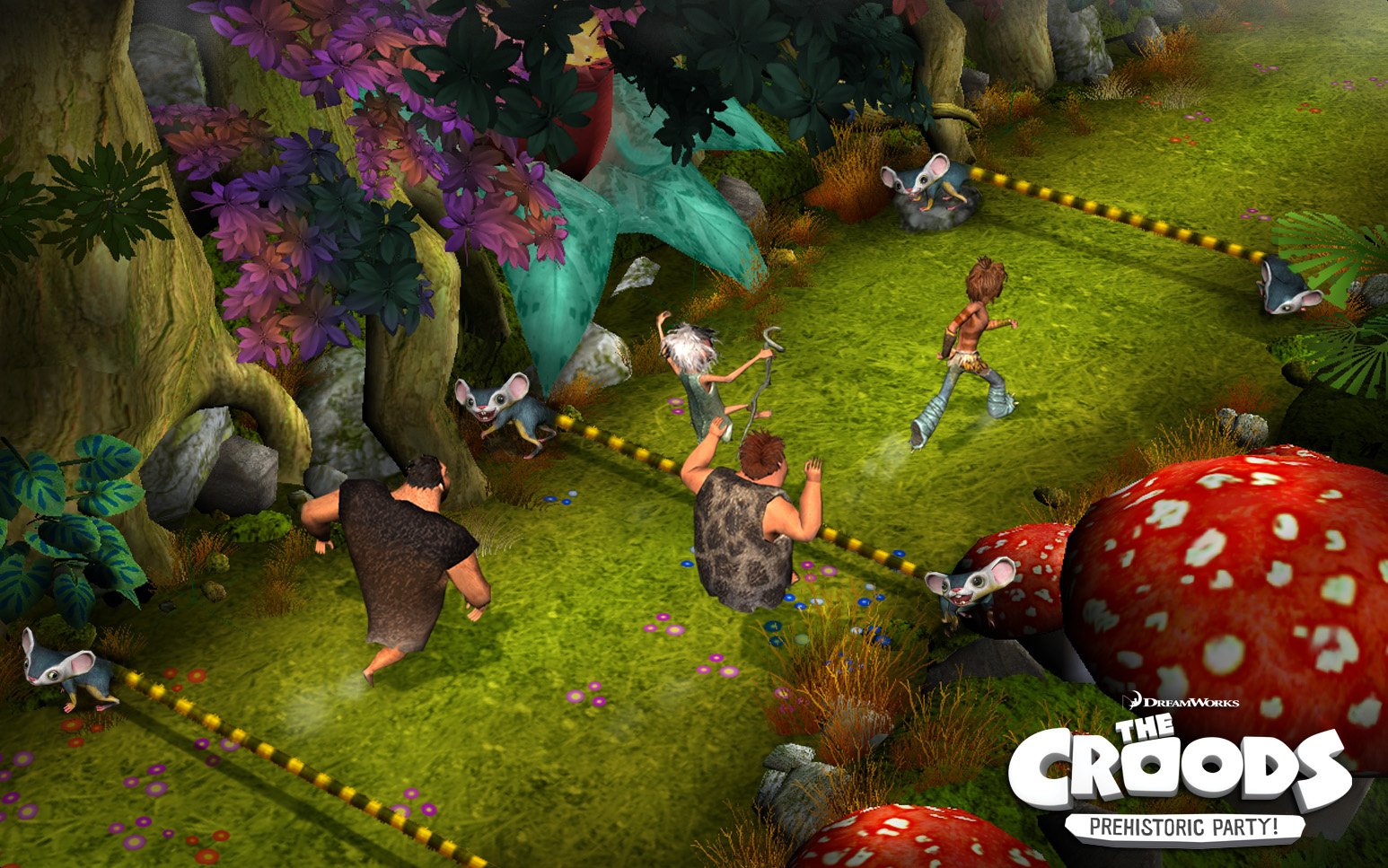 There are 30 different mini games in all and you can play them one at a time or in a tournament mode. Also you can play as Grug, Ugga, Eep, Thunk, Guy, Sandy, or Gran. There's also an eighth character that has to be unlocked, but I have no idea how to do so. On the other hand, all of the characters play the same.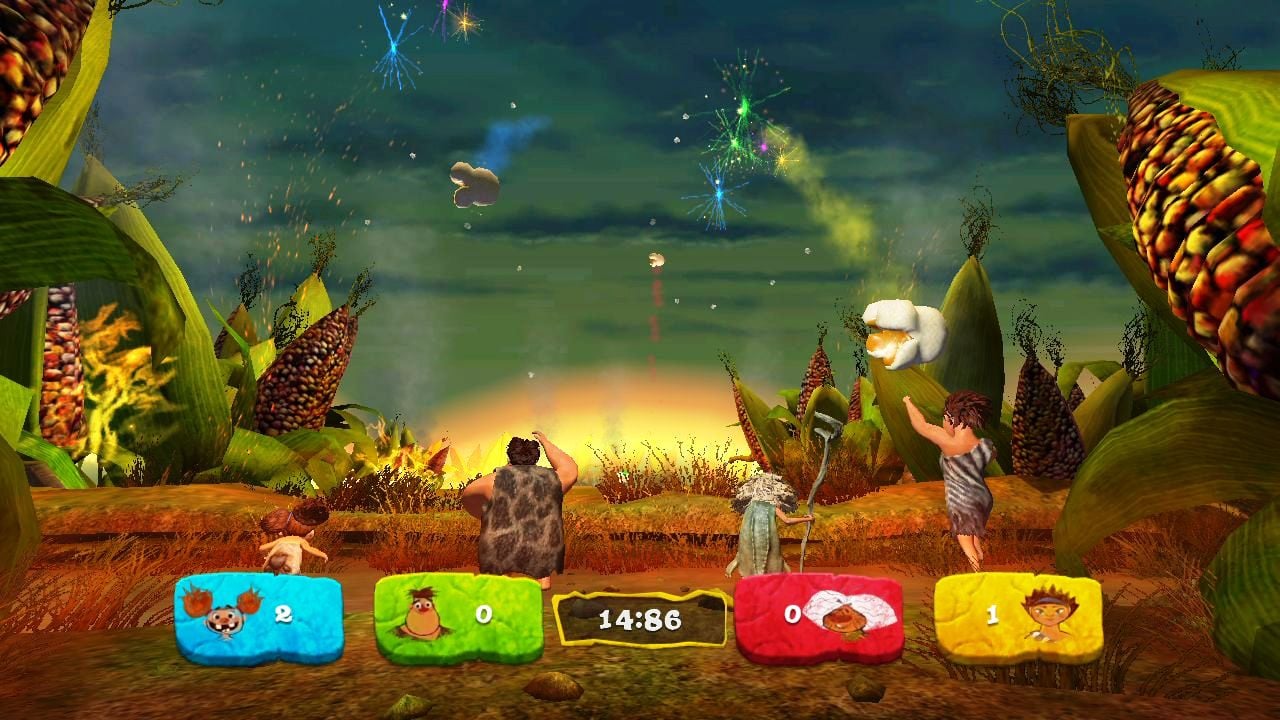 From riding and fighting the wild animals to throwing and punching giant popcorn, this game has it all. What really makes it interesting is that it doesn't matter whether you win or lose the mini game. After playing one you instantly earn a prehistoric point. You use these points in the extras cave gallery to unlock images of various creatures, concept art, and movie stills. It takes six prehistoric points to unlock each image.
This game has voice acting, but not very much. And in case you were wondering, none of the original cast members from the movie reprised their roles.
Some mini games are simple and others aren't, but like I said earlier. You still get your prehistoric points whether you win or lose. It's definitely a perk. If only other mini game video games were that merciful.
This is a good game, which focuses on mini games. I guess playing all of those Mario Party games paid off in that sense, if you know what I mean.