Those lovable Smurfs are back again in The Smurfs 2
. In the first film, the main focus was on Clumsy (voice of Anton Yelchon). This time it's on Smurfette (voice of Katy Perry).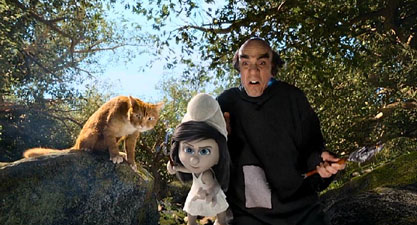 As Smurfs fans would know, Gargamel (Hank Azaria) originally created Smurfette to be an evil femme fatale to trap the other Smurfs. Then Papa Smurf (voice of Jonathon Winters) cast a spell that made her good. Lately, Smurfette has been having nightmares about it, and on her birthday.
I had wondered what became of Gargamel after the first Smurfs movie since he didn't go back with the Smurfs through the blue moon portal. As it turns out, he is a famous stage magician in France. No one realizes that Gargamel is using real magic with Smurf essence. Of course Azrael is with him, but he doesn't use as much cat humor as before.
On top of that, Gargamel has created two other evil Smurfs called Naughties. They are Vexy (voice of Christina Ricci) who is smart and mischievous, and Hackus (voice of J.B. Smoove) that's funny and unintelligent. These two characters must be brand new because I never saw them on the animated series.
Even though Gargamel is living the high life in Paris, he has an evil plan to get rid of the Smurfs. It includes kidnapping Smurfette and forcing her to give him the formula that Papa Smurf used to make her good. Smurfette is no traitor, even if she is confused about whom her true family is.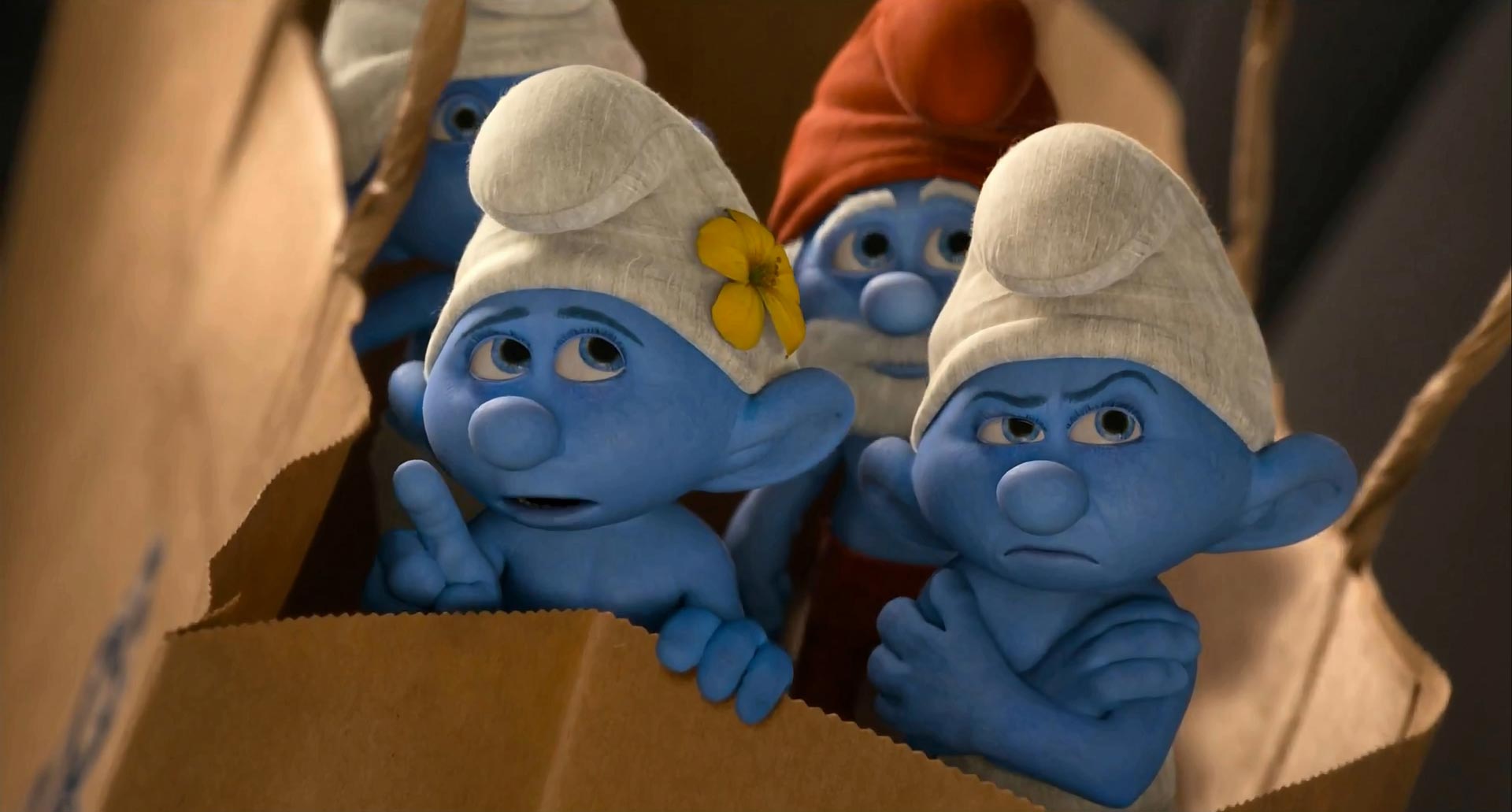 The other Smurfs quickly find out about Smurfette's capture. Luckily, Papa Smurf has a plan. He has some magical crystals to travel to the human world. Papa Smurf originally intended for Gutsy (voice of Alan Cumming), Brainy (voice of Fred Armisen), and Hefty (voice of Gary Basaraba) to come along, but due to Clumsy's klutziness he ends up going instead, along with Grouchy (voice of George Lopez) and Vanity (voice of John Oliver).
At MegaCon 2014, I got to meet Tom Kane. He's the voice of Narrator Smurf as well as Professor Utonium and Him from Powerpuff Girls.
Upon arriving, the Smurfs meet up with their old friends Patrick (Neil Patrick Harris) and Grace (Jayma Mays) and ask for their help, which is no problem. Also helping out is Patrick's stepfather Victor (Brendan Gleeson). It's sad that Patrick never warmed up to Victor, even though he has always been such a jolly guy.
Throughout this adventure, Grouchy tries to become Positive Smurf, but it's a real struggle. Can you believe that?
This certainly was a good sequel with plenty of adventure and humor, as well as a real positive message about family. I heard that there's a Smurfs 3 movie in the works. It makes you wonder what that will be like.