Street Fighter: The Legend of Chun Li
is the latest Street Fighter movie to date, which stars Kristin Kreuk as the popular kung fu fighter Chun-Li.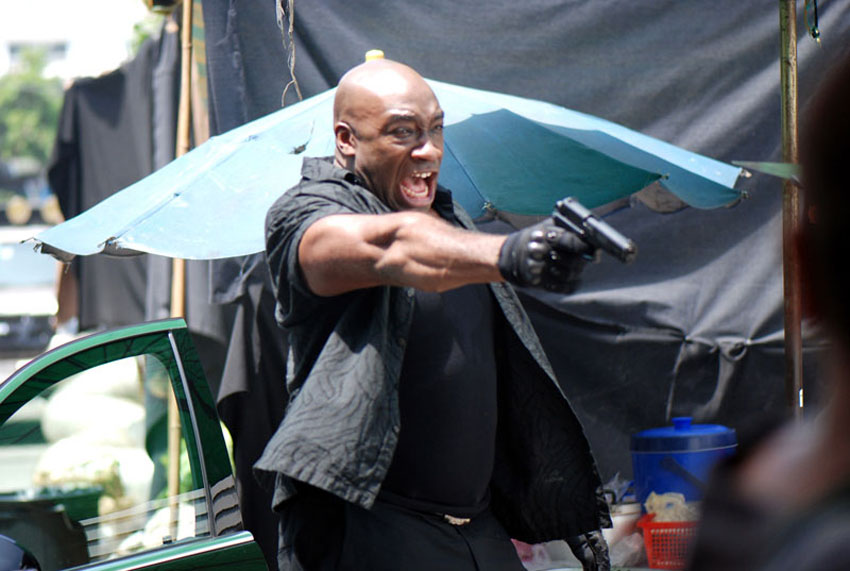 When Chun-Li was a child, Shadowloo boss M. Bison (Neal McDonough) along with his right hand man Balrog (Michael Clarke Duncan) abducts her father Xiang (Edmund Chen). Chun-Li sees it all happen, but could do nothing.
Years pass and Chun-Li grows up to be a concert pianist. She soon receives a scroll written in ancient Chinese, so she seeks out an expert to translate it. As it turns out, Chun-Li must travel to Bangkok to seek out a man named Gen (Robin Shou, who I remember best as Liu Kang from the two Mortal Kombat movies). Unfortunately, it meant having to leave her old life behind and live as a drifter, which is a constant struggle.
One night, Chun-Li fights a group of thugs in an alley. At last we finally get to see her kick butt with smooth moves. It leaves her exhausted and that's when Gen finally lets himself be found and helps prepare her for what's ahead. The biggest thing he focuses on is helping Chun-Li control her anger, especially after finding out that her father is still alive.
In the later Street Fighter video games, Chun-Li uses hado fireballs. They're not exactly like what Ryu and Ken use, but they're just as effective. In this film, it's revealed that it was Gen who taught it to her. How nifty. Too bad Ryu and Ken weren't there to see that.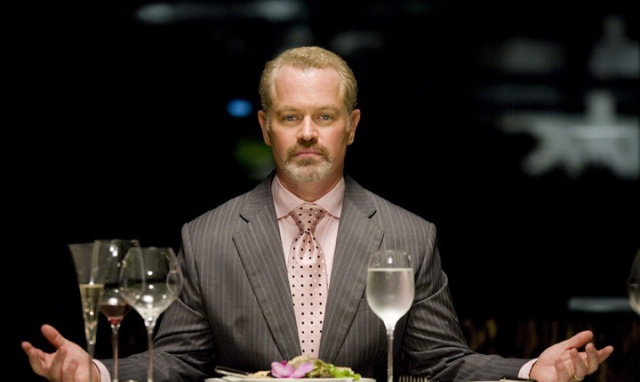 Bison's back-story is also revealed in this movie, which does help explain why he's always so bent on world domination. The only big difference is that he doesn't wear his signature outfit. It's hard to say why that is.
One of my favorite fight scenes was when Chun-Li confronts Bison's secretary Cantana (Josie Ho) in the ladies room at a nightclub. Oh, yeah. Nothing like a sexy cat fight to make things more interesting.
Another one of Chun-Li's skills is that that she can leap from the rooftops. Unfortunately, Vega (Taboo) can do the same. No wonder Chun-Li is usually the best fighter against him in the video game.
Now this version of Vega is much different than I would have imagined him to be. Sure he's always been psychotic, but this Vega is more vicious than a vain showoff.
This was a good movie based on Chun-Li's back-story, but only a few characters from the Street Fighter video games were in this one. I found that a little disappointing.