Here's a creative Sesame Street feature. Sesame Street Songs – Dance Along!
has a compilation of segments about different types of dances by different characters. It's hosted by Gina (Alison Bartlett), Mike (Ward Saxton), Big Bird as they dance to the music with a group of kids in what appears to be a televised dance studio.
It starts with the Oinker Sisters singing A New Way to Walk. I remember this group well, but it took me a while to realize that they were based on the Pointer Sisters. The Oinker Sisters are great singers. I wonder if Miss Piggy had ever met them.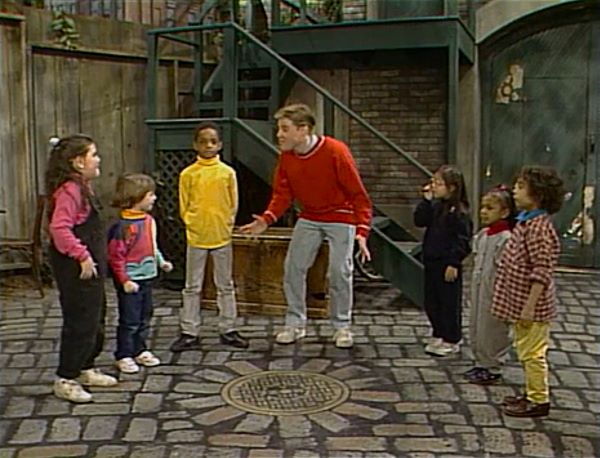 After that, Mike performs A Very Simple Dance with some kids. I can tell that they all had a good time doing this one.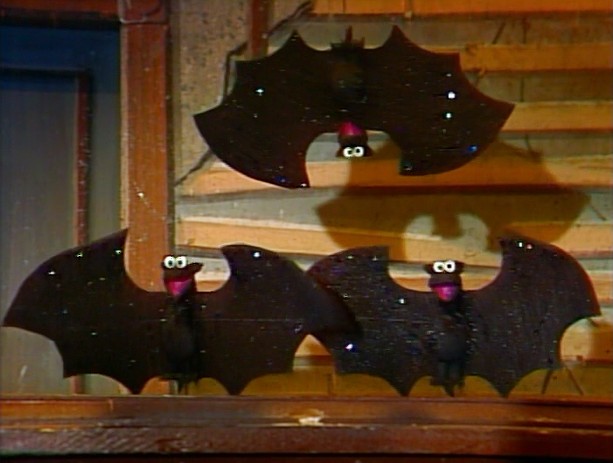 Then the Count arrives to show everyone The Batty Bat and Oscar requests Stop Dancing. Of course he really meant for everyone to stop dancing, but it backfired. Gina even takes the opportunity to gloat on that victory.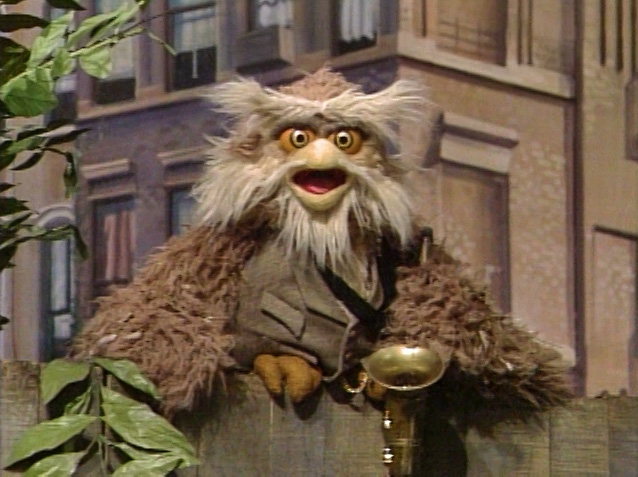 Next is The Birdcall Boogie, performed by Hoots the Owl. I totally remember Hoots, always having that saxophone with him. Hoots does make appearances in later seasons of Sesame Street, but doesn't play his sax anymore. I wonder why that is.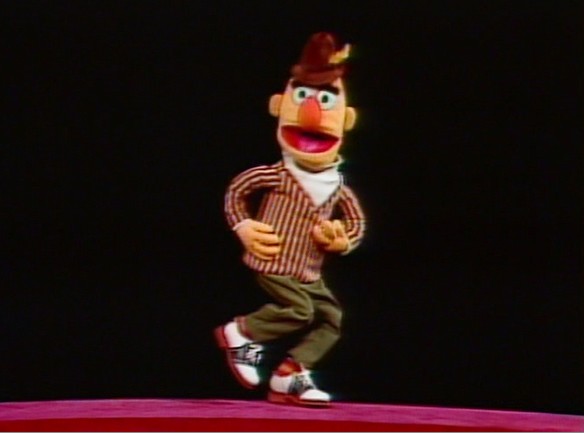 At this point, the group takes a break to watch other characters dance. This includes Grover at the ABC Disco and Bert Doin' the Pigeon. Both segments are true classics.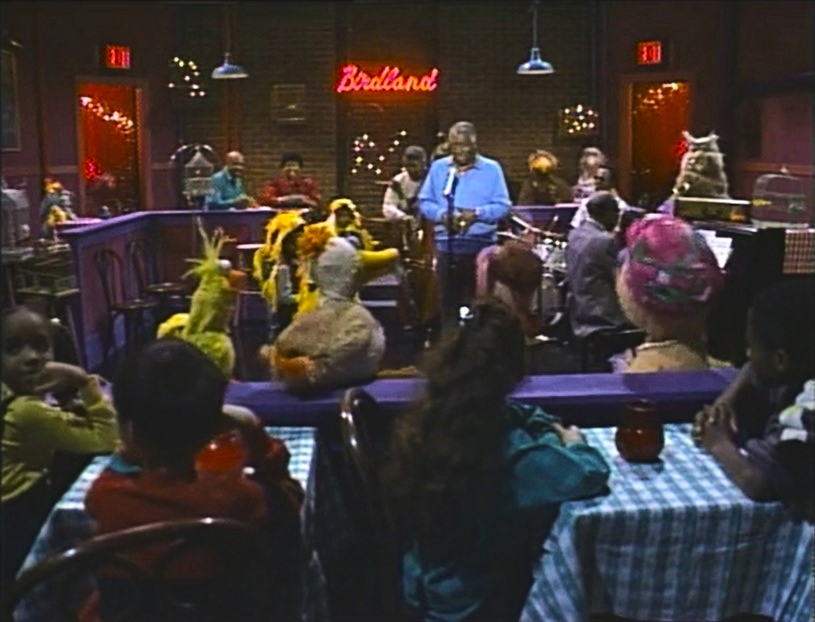 After doing some freestyle dancing, the group wraps it up with The Birdland Jump. This song was performed by Joe Williams back when Sesame Street had a bird theme nightclub called Birdland. What do you suppose happened to that place?
This was a good special. It's true that Elmo had other DVD releases with the same theme, but I think this one is the best in the dance category.