We all remember the 3 stooges, Moe (Moe Howard), Larry (Larry Fine), and Curly (Curly Howard) as a trio of slapstick buffoons that bumble every job they're given. The stooges had many short films over the years, but right now I'd like to focus on the animated series The New Three Stooges (1965-1966).
Now this takes place during the Curly Joe era. For those of you unfamiliar, after Curly passed away in the early 50s, there were a couple of fill-ins for the third stooge. One of them was Curly Joe (Joe DeRita). I admit that he wasn't as hilarious as Curly, but still funny nonetheless.
This series of cartoon shorts features Moe, Larry, and Curly Joe traveling the world while bumbling their various jobs and it usually ends with the three of them running for the hills. The only major difference is that there isn't as much face slapping and poking at each other. I guess the purpose was to keep it "child-friendly".
There were also live action segments that went with the cartoons, which I also found enjoyable. However, the show tended to use the same segments with different cartoons. It was confusing sometimes, especially if the intention was for the cartoons and live action segments to coincide as a full episode.
This wasn't the only time The Three Stooges became an animated series though. There was another version called The Robonic Stooges (1977-1978). This Hanna-Barbera series featured the stooges as bumbling robot heroes with various contraptions to fight evil. Many of the contraptions were inside the big letters on their chests, which I found fascinating. However, unlike the 60s series, the stooges did not voice their own characters. It was confusing at times because Curly returns and it left the impression that Curly was still alive in the 70s, since it sounded a lot like him.
The same voice actor (Frank Welker) also voiced Jabberjaw, whose persona was very similar to Curly.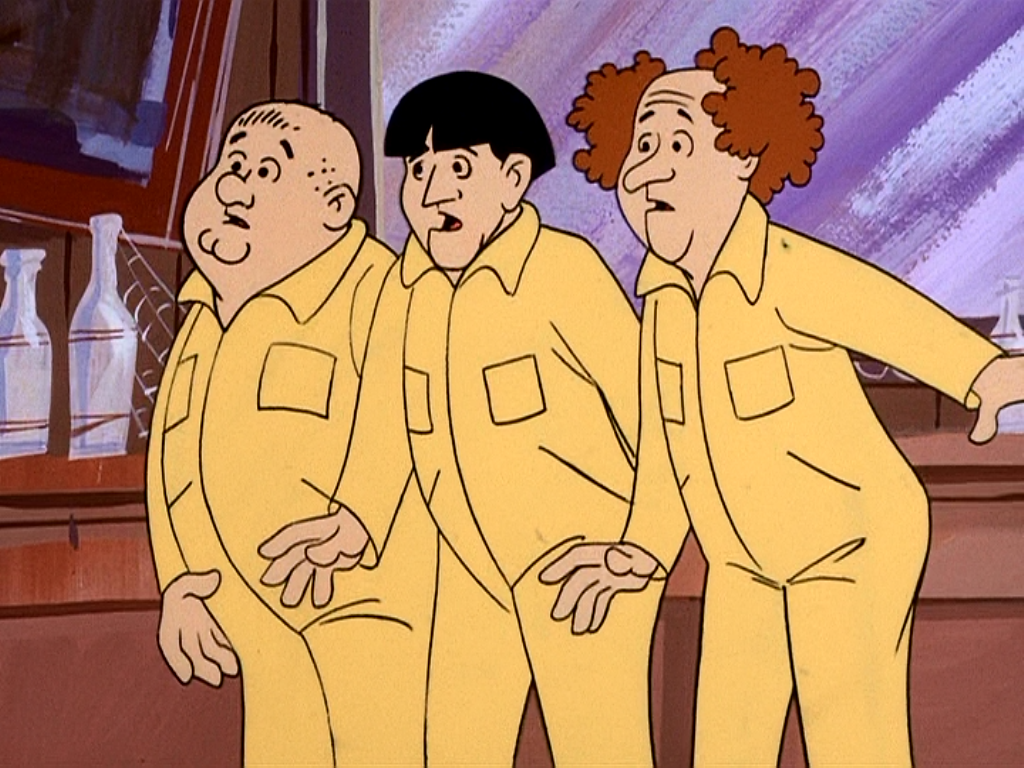 The stooges also made appearances on The New Scooby-Doo Movies, but didn't provide their own voices on this show either, unlike other celebrity guest stars that have done so.
The New Three Stooges is truly a classic cartoon series. Even though this was before my time, I still think the stooges were great to watch growing up. They always left me laughing.