In the fourth installment, Batman & Robin
, the dynamic duo goes up against Mr. Freeze (Arnold Schwarzenegger) and Poison Ivy (Uma Thurman). Chris O'Donnell returns as Robin with a different suit, but George Clooney is Batman this time around. Personally I thought Val Kilmer was the better Batman.
The action is a lot smoother. Batman and Robin have amazing jumping skills and Mr. Freeze's freeze gun has a way cool effect. (Pun intended.) Arnold Schwarzenegger also makes it look so easy to manuver in that heavy armor. The role fits him perfectly.
Pamela Isley was a scientist before she drowned in toxins and chemicals that turned her into Poison Ivy. Now she is a temptress that can control plant life and kills people with her kisses. She's not alone though. Helping Poison Ivy is Bane (Jeep Swenson). He is a very strong villain that's all muscle and no brain, which is the right type bodyguard for a villainess.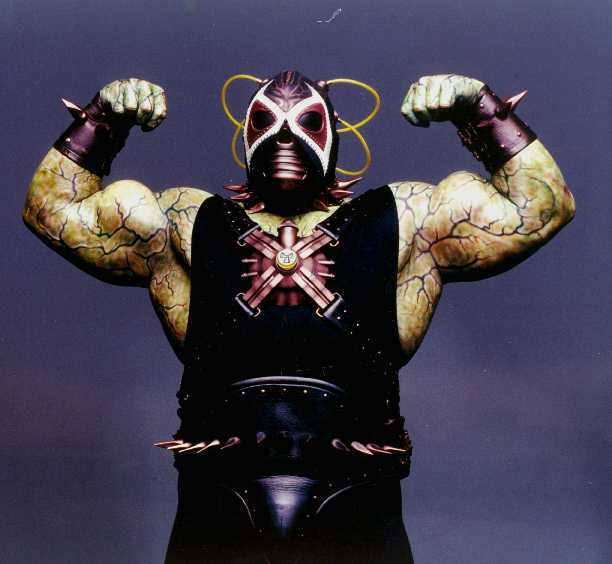 The lovely Alicia Silverstone plays Barbara, Alfred's (Michael Gough) niece, who becomes Batgirl. I looked forward to seeing her in this film after I enjoyed seeing her on Clueless. Here, I get to see her kicking Poison Ivy's butt. Unfortunately, that's the only time Batgirl fights anyone.
It seems like Bruce Wayne has a different girlfriend in each film. He's like James Bond when it comes to commitment. This time he's dating Julie Madison (Elle Macpherson). Now where did she come from? And what happened to Dr. Chase Meridian from the last Batman movie?
Even though this movie was considered a box office flop, I still really enjoyed it. The dynamic duo has become the dynamic trio. I could have seen another sequel coming from this, featuring more of Batman's archenemies. Like Harley Quinn, perhaps? Now there's an opponent for Batgirl.