Normally when it comes to shooter video games, the most common genres featured are action, horror, or movie based games like Transformers and Jurassic Park. Well here's a shooter that's more cute and cartoony. It's called Chicken Shoot for Nintendo Wii.
The object of the game is to shoot as many chickens as you can as they fly by. Some of which contain weapon upgrades. However, unlike other shooters, there's not even an ounce of bloodshed. When a chicken is shot, the content is reminiscent of Looney Tunes or any of the old Hanna-Barbera cartoons from the 60s.
As you proceed through the levels the scenery takes place in different countries from Scandinavia to the Himalayas to even Antarctica. Why would a simple farmer travel that far and wide just to shoot chickens? It just doesn't sound logical if you think about it.
The control is a little tricky but real simple once you get the hang of it. For instance, the traveling is not automatic. You have to move the Wii remote like a mouse to move in any given direction. Luckily, each stage only takes place in a small-condensed area.
Speaking of moving the Wii remote, quickly moving it off screen is how you usually reload your ammo. In this game, you just press the 'A' button. It took me a while to figure that out because I'm used to how other shooters reload.
At this point you might think Chicken Shoot isn't too challenging. Well in later stages, not only do you have more chickens to find and shoot, more of them throw eggs you have to shoot before they hit you. Supposably there is a life bar, but it's not real visible.
There are three different modes to choose from. They are the arcade mode, the classic game mode that is merely shooting against the clock in stage one, and the Catch an Egg game.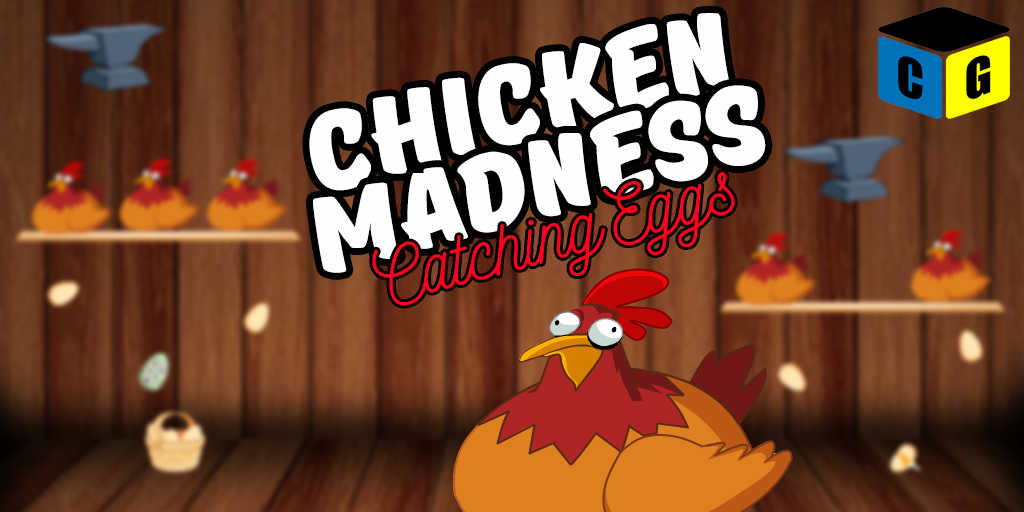 Catch an Egg is a mini game where you catch eggs in the hen house before they hit the ground. Sounds easy, but it's not. Once again moving the Wii remote like a mouse does the control.
This was certainly an interesting game for its cute humor and game play. It's one of those rare titles that a certain genre is not well known for, but still stands out just the same.