Another classic superhero among the Super Friends to have his own series was Aquaman in The Adventures of Aquaman: The Complete Collection (DC Comics Classic Collection)
(1967-1968). This show follows the adventures of the aquatic superhero protecting the ocean from all sorts of evildoers. Especially his home, the underwater city of Atlantis.
Unlike Superman and Batman, Aquaman has no secret identity, which is great because he never has to hide who he is from anyone. Also, whenever Aquaman needs assistance he uses his telepathic powers to summon other sea creatures. He always seems to know exactly which ones are needed for any kind of peril. What I don't understand is why Aquaman never summons any seals. I could see plenty of ways they could help out.
Aquaman's young sidekick is Aqualad, who is often nicknamed Tadpole, Minnow, or Sardine. He's a good fighter but often gets knocked unconscious or ends up captured. If only Aqualad had Aquaman's powers, then the two of them would be a more equal duo. The two of them also have faithful steeds like their seahorses Storm and Imp.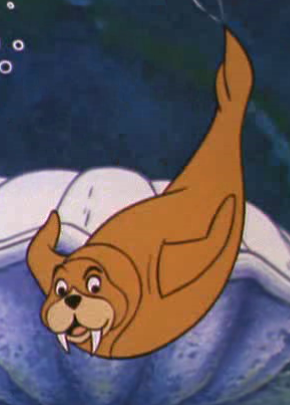 And of course let's not forget their pet walrus Tusky. His curiosity tends to get him in a lot of trouble but you can't stay mad at Tusky for long since he's so darn cute.
Another reoccurring ally is Mera. Although she is Aquaman's love interest, it's not mentioned in this series. In fact, Mera was hardly featured at all. But when she is, it's nice to see her. Though she's often a damsel in distress.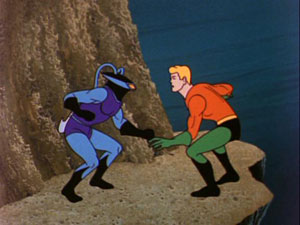 There are a fair amount of arch villains in this series like Black Manta, Vassa the queen of the mermen, the Brain, Torpedo Man, and the Fisherman. As interesting as they are, these villains aren't as memorable. No back stories are revealed and their goals are either to take over the sea or to destroy Aquaman.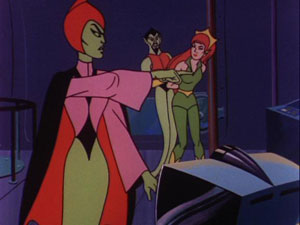 As one-dimensional as that sounds, the story lines for each episode are kept simple and simple is good.
This is certainly a classic animated series that I remember watching years ago but was hard to keep track of. Thank you DVD releases.