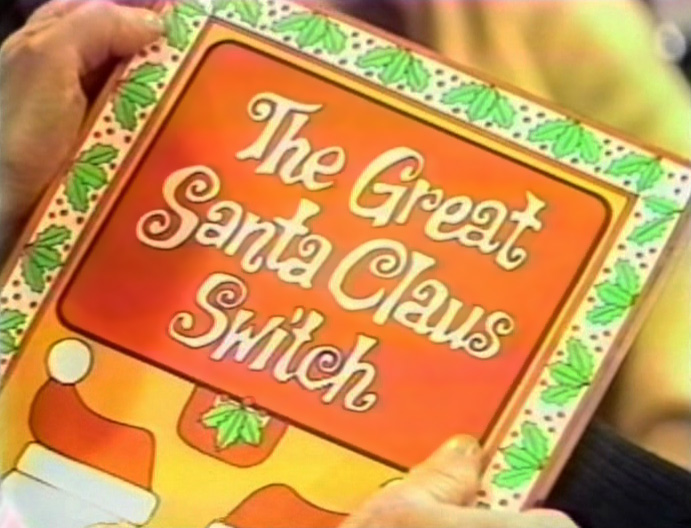 The Great Santa Claus Switch was an old Muppet Christmas special I heard about awhile back, which features many of the old Muppet characters that were later featured on The Muppet Show. Think of it as one of those Star Maker features.
Ed Sullivan reads the tale to a group of children, who are the kids of some of the production staff on The Ed Sullivan Show. It's Christmas Eve at the North Pole. Santa (Art Carney) and his elves, Zippety, Skippity, Hoppity, Bing, Bong, and Fred are hard at work in the toy workshop.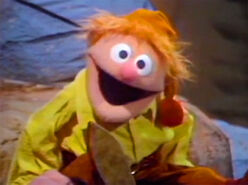 Underneath the workshop is a dark cave filled with creatures called frackles and their leader Cosmo Scam (Art Carney) who is an evil magician. His plan is to capture Santa and take his place in order to burglarize everyone in the world.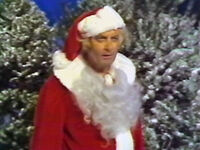 Cosmos succeeds at capturing Santa, courtesy of large monsters Thog and Thig. However, Fred gets suspicious when Cosmos arrives at the workshop disguised as Santa. So he ends up in the dungeon and replaced by a frackle. Then one by one, the other elves become suspicious and get thrown in the dungeon also. Now that's just silly.
One of the most recognizable frackles was the one in the cigar box, who is actually Gonzo in his very first role before becoming a principle Muppet character.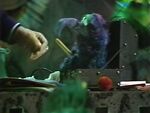 Although Santa is imprisoned and running late, he still remains calm and manages to befriend Thog and Thig with his kindness. It goes to show that the magic of Christmas is everywhere.
Fred shows real bravery in helping the elves escape from the dungeon. Then Santa gets through to the rest of the frackles and they all team up to stop Cosmos and save Christmas.
This was a good Christmas special with classic Muppet characters and cute comedy. I'm glad I was able to find it on YouTube.