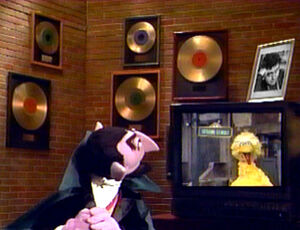 Most Sesame Street compilation DVDs are based on the modern material, like Elmo's World and stuff. I find that disappointing, especially since Sesame Street: Old School isn't releasing any more volumes (at least that I know of). That soon changed with a new compilation DVD called Sesame Street: Count It Higher
.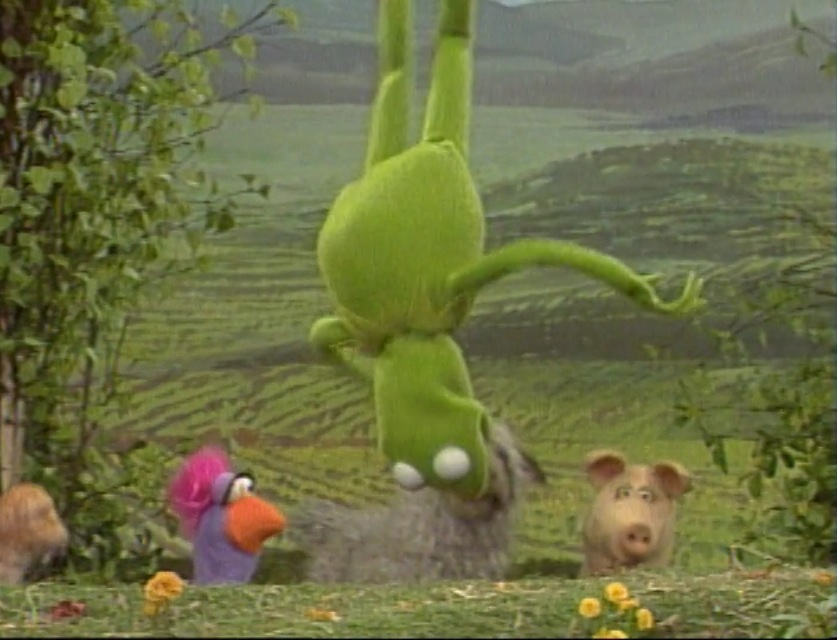 The Count hosts this SMV (Sesame Music Video) special with a music video countdown of the top seven segments from the good old Sesame Street days. It starts with "Ten Commandments of Health", performed by some singing doctors. I used to not understand this song, but I liked the numbers displayed on the screen and it sounded good. Then Kermit performs "Do Wop Hop". That song was real catchy and is a real classic. "Awesome, Kermit. Totally awesome." But this is only the beginning.
Next up is a video that I never saw before. It's a rock group called "Over the Top" singing about the letter "Z". It was a good blues song about how there aren't many words that begin with "Z". It makes you wonder how much worse the letter "X" has it. After that is a countdown extra with another catchy, but simple classic tune, "Honk Around the Clock". Remember the Honkers?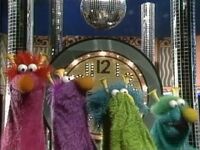 That's soon followed by an oldie from the 70s, which wasn't featured in either of the Sesame Street: Old School box sets. It's a spoof on the Beatles hit song "Let it Be" called "Letter 'B'", performed by the Beetles. Now that's a classic segment I haven't seen in years.
Another classic segment from the 80s is a new wave band performing "Wet Paint". The group calls themselves "How Now Brown Cow" and they wear Viking helmets with cool 80s attire. It's pretty neat and the song was catchy too. It also looked like the keyboard player was showing off while he was playing the chorus with his nose.
Then comes Ernie and his friends singing Do the Rubber Duck. No, this isn't a remix of Ernie's old Rubber Ducky song. It's more of a reggae style song with totally different lyrics, even though the principle is the same. Ernie's friends who join in the song as well as the tub include Telly, Oscar, Kermit, the Count, Biff, Guy Smiley, Hoots the Owl, and Gladys the Cow. I can never remember that cow's name, but she's a regular on Sesame Street. It's hilarious how all of their dancing causes the whole bathroom to shake. Was that Elmo in the laundry hamper?
It all ends with the number one hit "Count it Higher", performed by Chris and the Alphabeats. It was one of my favorites when I was a kid, but I think the Count went a little overboard when he mentioned that this song will always be number one on the charts just because it's his most favorite.
Sesame Street: Count it Higher was and excellent compilation DVD. I must admit, that Count is so accurate when he counts the minor details in the videos from Kermit's hops to the bubbles in Ernie's bathtub.
Just for fun, here's a YouTube video I found of a classic Sesame Street segment called "Born to Add". I think this video could've also worked on this DVD. Was that really Bruce Springsteen singing? It sure sounds like him.