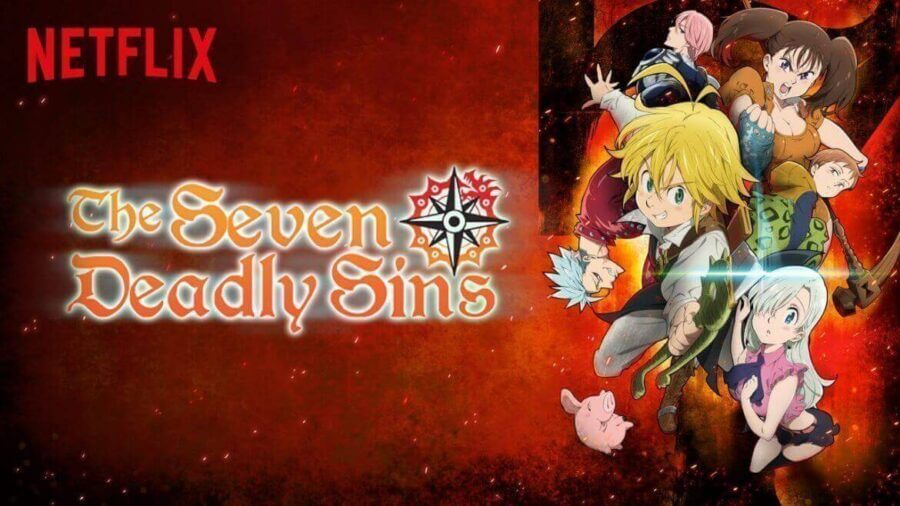 Based on the title alone, The Seven Deadly Sins (2014-2016) does sound like a show about evildoers with a story plot similar to the movie Se7en. However, that's not what it is at all. The Seven Deadly Sins are actually a group of heroic immortal knights in the region of Britannia until they disbanded after being wrongfully accused of plotting to overthrow the Liones Kingdom.
In actuality, it was another group of knights called the Holy Knights that took over and captured the king. So the king's daughter Princess Elizabeth goes in search of the seven deadly sins in hopes of reuniting them to save her kingdom.
The first sin she finds is the leader Meliodas the sin of Wrath. Though he has the appearance of a child, Meliodas is very powerful. He has a comedic side also, which is mainly shown when he freely touches Elizabeth inappropriately without thinking. Oddly, Elizabeth doesn't seem to mind because she never reacts to it.
The real comic relief comes from Meliodas's companion Hawk the talking pig. He always reacts to Meliodas's perverted ways and yells whenever anyone jokes about eating a pig product.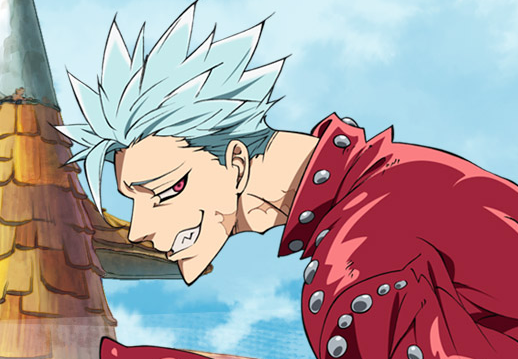 As the three of them travel together in a tavern that's strapped onto a giant green pig, which is really nifty, more deadly sins are found like Ban the sin of Greed. He's strong and has a laid back attitude, especially when it comes to stealing people's clothes. However, Ban is very devoted for those he cares about.
Diane the sin of Envy is a giant girl who is in love with Meliodas, though he's devoted to Elizabeth. I can see Diane being out of place being the only giant of the team, but she is very much an equal member as far as the other sins are concerned.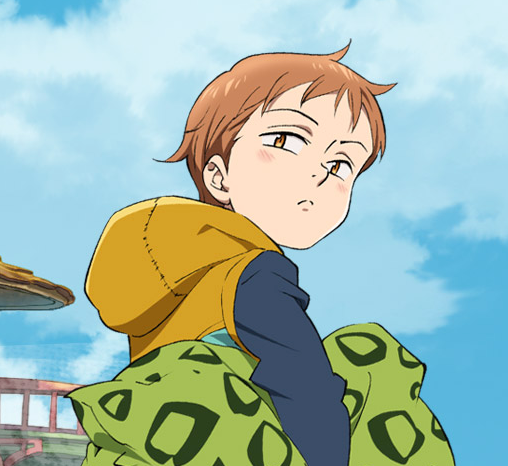 King the sin of Sloth is a fairy king that flies with a comfy pillow, which is appropriate. King isn't lazy though. He's in love with Diane, but their relationship is complicated because of Diane's feelings for Meliodas.
It isn't until much later in the series when the remaining sins are found. Gowther the sin of Lust is book smart but struggles to understand emotions. The best way Gowther does is by studying other people's actions on how emotions work.
Lastly there's Merlin the sin of Gluttony. That's right, it's Merlin from Camelot. Though shockingly, Merlin is a woman and an attractive one at that. She didn't participate in the series until much later, but it would've helped if Merlin had appeared sooner.
This was an interesting Anime series overall. I'm sure you might be thinking that there were supposed to be seven sins but only six were featured. It's true that one sin was still unaccounted for, Pride. I wonder who that could be.