I can remember when I saw Mr. Peabody and Sherman at the movie theater and there was a short animated film called Almost Home, where a race of aliens called the Boov go from planet to planet in search of a new place to live. Each time it always ends in disaster, thanks to their smooth talking leader.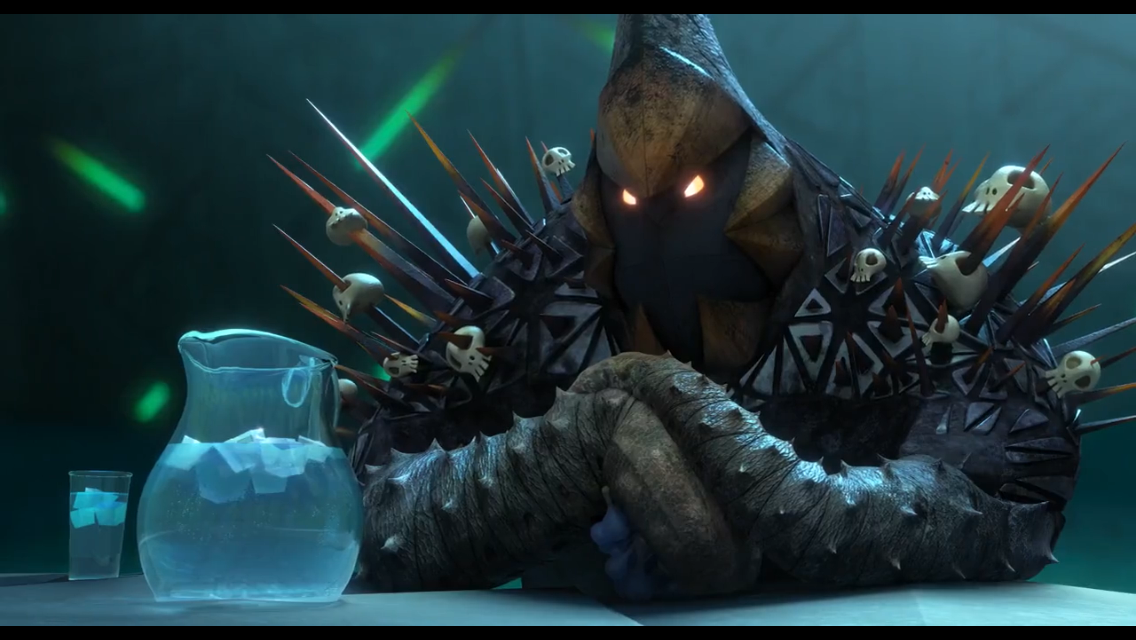 About a year later, there was a full-length movie that extended on that story called Home
. In this feature, the Boov are a race of aliens with no family values and can change color based on their emotions. They often relocate because they're on the run from enemy aliens called the Gorg (Not to be confused with the Gorgs from Fraggle Rock).
The Boov leader's name is revealed to be Captain Smek (voice of Steve Martin). As the Boov arrive on Earth, he relocates the entire human race to certain parts of the world while the Boov invade the rest of the planet in a friendly manner, despite how they declare things like toilets, bicycles, and accordions obsolete.
Of course the real focus is on Oh (voice of Jim Parsons), a Boov that's more excitable and freethinking. That's what makes him a misfit and frankly that's how Oh got his name. Oh has made many mistakes in his time and becomes a fugitive when his only intention was to throw a party.
While on the lam, he meets a young teenage girl named Tip (voice of Rihanna) that was separated from her mother Lucy (voice of Jennifer Lopez) during the invasion. Tip is outspoken, but I also find her very likable.
Tip also has a pet cat named Pig. I admit that can be confusing, but I'm sure that name comes from the cat's curly tail.
Let's certainly not forget Oh and Tip's traveling vehicle, Slushious. Oh was able to modify a car to fly and run on slushies. What a great idea, now everybody is going to want one.
I really enjoyed this movie. It leaves me laughing every time I see it. Do you suppose Dreamworks will make an animated series for Home just like with Kung Fu Panda, How to Train Your Dragon, and The Penguins of Madagascar?