The classic comedy trio of horror stars from the 60s, Vincent Price, Peter Lorre, and Boris Karloff, unite once again in The Comedy Of Terrors
. Unlike some of their earlier horror classics, this movie is not based on an Edgar Allan Poe poem.
Undertaker Waldo Trumbull (Vincent Price) struggles to keep his funeral parlor in business. In an effort to save money, Trumbull and his assistant Felix Gillie (Peter Lorre) reuse the same coffin after every funeral. That first scene uses that fast motion comedy like on The Munsters. It leaves me laughing every time I see it.
The original owner of the funeral parlor was Amos Hinchley (Boris Karloff). He's now old, sick, and senile, not to mention deaf and gullible.
Hinchley also has a daughter, Amaryllis (Joyce Jameson). She is Trumbull's wife and an aspiring opera singer. However, Amaryllis is miserable because Trumbull is often drunk and is always mean to her. As for Amaryllis's singing, it's okay at first. Then when she reaches the high notes, they cause hilarious results.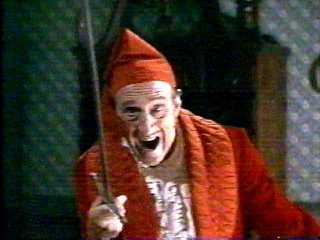 With the landlord Mr. Black (Basil Rathbone) demanding the rent, Trumbull gets an idea. He and Gillie go to Mr. Black's house to kill him and make him a customer. However, the plan is in jeopardy when it's revealed that Mr. Black has a condition that he goes into a deathlike sleep and wakes right up unexpectedly. It's so funny when that keeps happening, as though nothing can kill Mr. Black.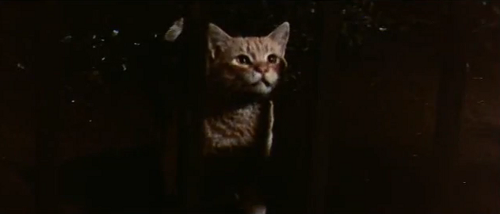 Throughout the movie, Amaryllis's pet cat Cleopatra is in the thick of things with reactions that are hilarious like when the cat can't stand Amaryllis's singing. It certainly was an interesting use of cat humor.
This was a good horror film for its time. It's really the level of comedy that makes it a classic, especially after how great The Raven was in the same manner.