If you recall back when I blogged about Sesame Street Old School CD sets: Volume 1 and Volume 2, I was so glad that they released some of the old records on CD. It turns out that there are two other old albums that have been released not too long ago and when I got them this past Christmas it was like getting back a piece of my childhood.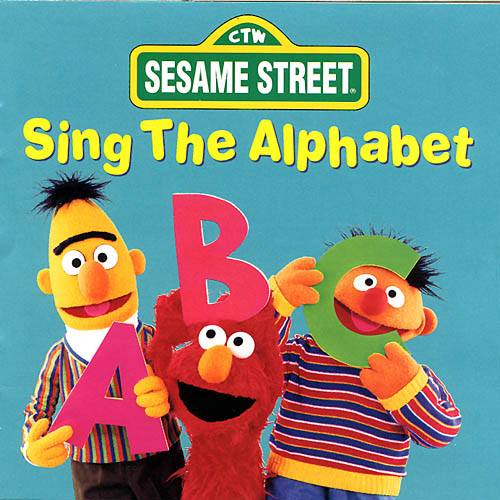 The first is Sesame Street: Sing the Alphabet
, which is about Big Bird, Cookie Monster, Ernie, Bert, Grover, Oscar, and other assorted Muppet characters going through the alphabet one letter at a time. Surprisingly, the first track has Elmo singing ABC-DEF-GHI. Personally I think it's better when sung by Big Bird.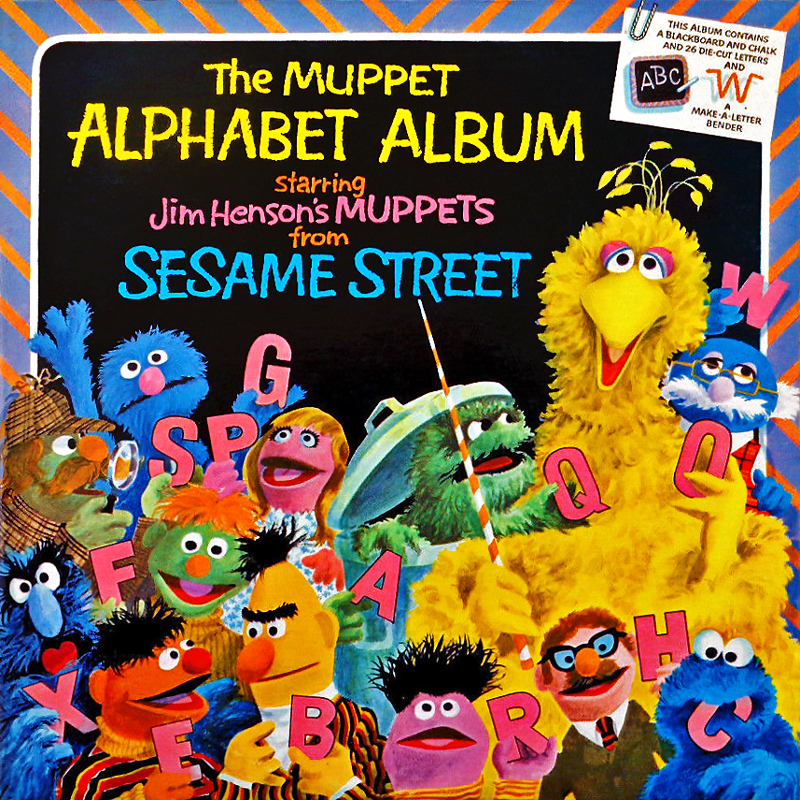 Each letter has its own track with a song and skit which makes a total of 27 tracks, most of which were on the series like C is for Cookie, I Stand Up Straight and Tall, Two G Sounds, Sammy the Snake, etc. Hearing these classics again really brings me back.
There were also some tracks I don't remember too well because they weren't on the show like The R Machine, The Tale of Tom Tattletall Turtletut, U Lecture, and Ha Ha. Still, they are good segments just the same.
The second album is Sesame Street: Numbers
. Now this was a huge favorite of mine back in the day. I used to play the record all the time until it got ruined. That's why I was so thrilled to find out that it finally came out on CD.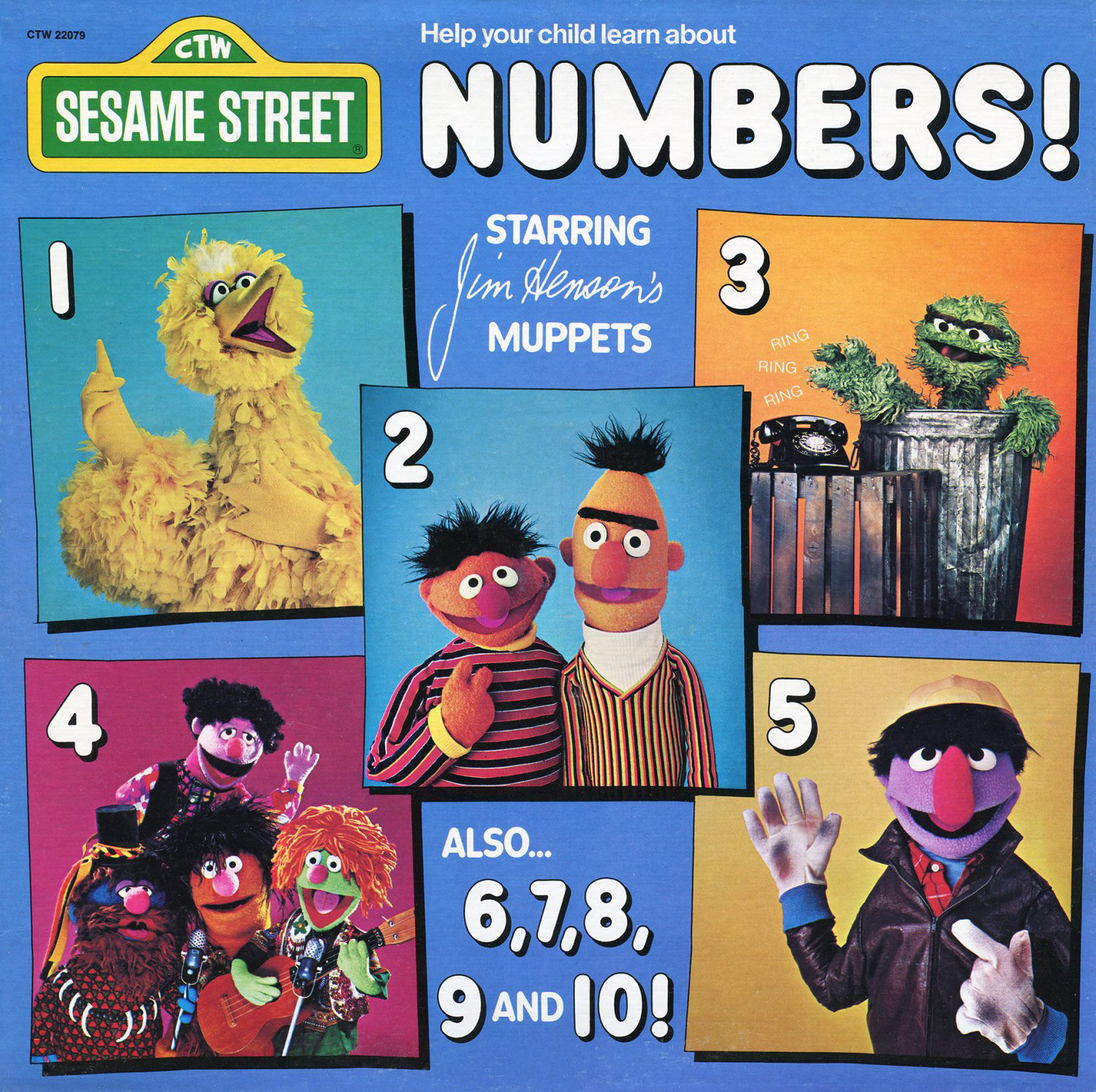 After all these years the songs are all very memorable. Each track had a separate Sesame Street character singing about the numbers 1-10. Big Bird sings Just 1 Me, Oscar sings Knock 3 Times, the Count sings 8 Beautiful Notes, and so on.
Ernie and Bert get two songs in segments together, but that's acceptable because One and One Make 2 is Ernie's song and 6 (My Favorite Number) is Bert's song.
The only track I dislike was about Grover's song, Climbing 9 Stairs. It's a segment about Grover making several trips up and down nine stairs to bring heavy stuff outside for Ernie. Luckily, Grover didn't get a hernia. And to think, Ernie didn't even bother to help Grover. Can you believe it?
This album ends with Cookie Monster singing 10 Cookies. He starts with ten cookies and counts backwards as he eats them one by one. Once the cookies run out, Cookie is more sad than full. Then he gets ten more cookies and becomes so happy he's ready to sing his song again and eats those. Seriously, ten cookies are more than enough for one setting.
It is so wonderful to have these classic albums on CD along with the other CD box sets. What other old Sesame Street records do you look forward to coming out on CD for easier and better convenience?