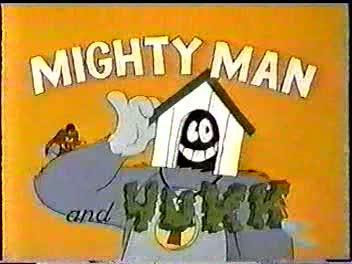 One superhero duo that's both brave and an unlikely team up is Mighty Man and Yukk (1979-1980). When crime is afoot, Millionaire Brandon Brewster uses a special beam pistol to turn himself into the tiny superhero Mighty Man. He may have superpowers, but I don't think he's very comparable to the Atom or Atom Ant. However, I like his battle cry, "Mighty – Mighty – Mighty Man!"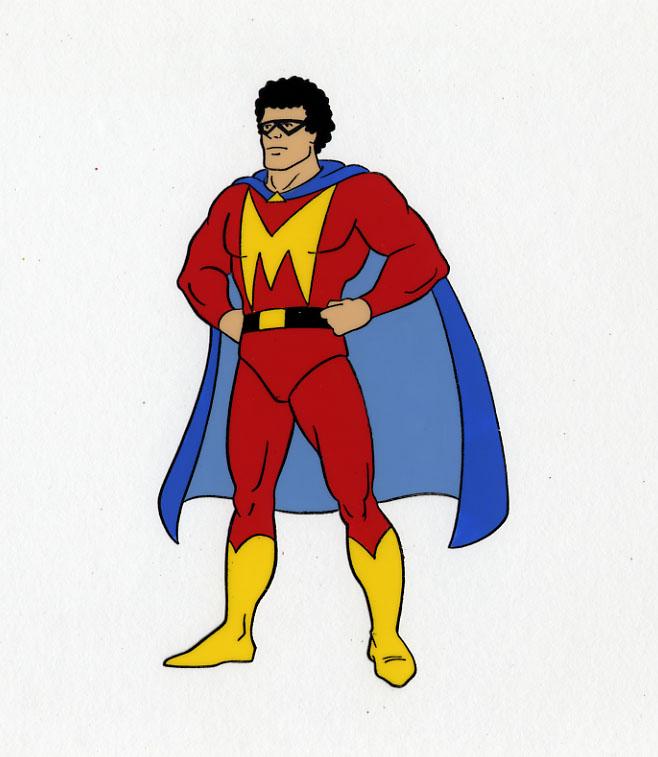 Of course the real standout character is Mighty Man's sidekick Yukk. He's a talking dog that walks on two legs and always wears a doghouse on his head to cover his face. The reason for it is because Yukk has the ugliest face in the world. It's so ugly that it can cause inanimate objects to fall apart, or even explode.
There's no mention of how Yukk became so hideous. Furthermore, his face was never fully revealed, no matter how many times Yukk takes his doghouse off. The back of Yukk's head is a little creepy and he has a very long tongue. So the rest can only left up to the imagination.
Despite Yukk's mystery face, he's a very comical character and is very unaware of his ugliness. (Somebody get this dog a mirror.) However, Yukk does know that removing his doghouse does double as a secret weapon, but can also backfire when misused.
This was an interesting series. Although there are no reoccurring arch villains and the crime fighting is pretty tame, Mighty Man and Yukk can handle any criminal they face. Just be careful around Yukk's doghouse.