He is another awesome voice actor I met at MegaCon 2014, who has had many classic characters that I grew up with and here they are.
Dr. Robotnik from Sonic the Hedgehog (90s version): This is Sonic's archenemy. Nowadays he's called Dr. Eggman, but has always been a mad scientist bent on world domination. This particular version of Robotnik is edgy and vile unlike the Anime versions that are a little more comedic. Whatever the case, Sonic always gets the best of him.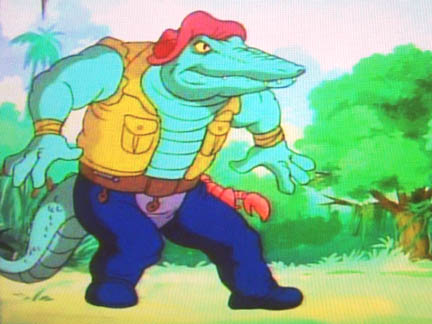 Leatherhead from Teenage Mutant Ninja Turtles (80s version): He's a mutant crocodile with an attitude. Unlike other versions, this one is from a swamp in the South and has the persona of a fisherman. I can still remember his catchphrase, "I guarantee." It's priceless.
Shang Tsung from Mortal Kombat: The Journey Begins: Like the first Mortal Kombat movie, he's a master sorcerer and the main villain. In this animated feature he's mostly calm, but keeps attempting to break the rules of the tournament by having his warriors attack the heroes before it begins. On a personal note, I thought this voice sounded very similar to Dr. Robotnik.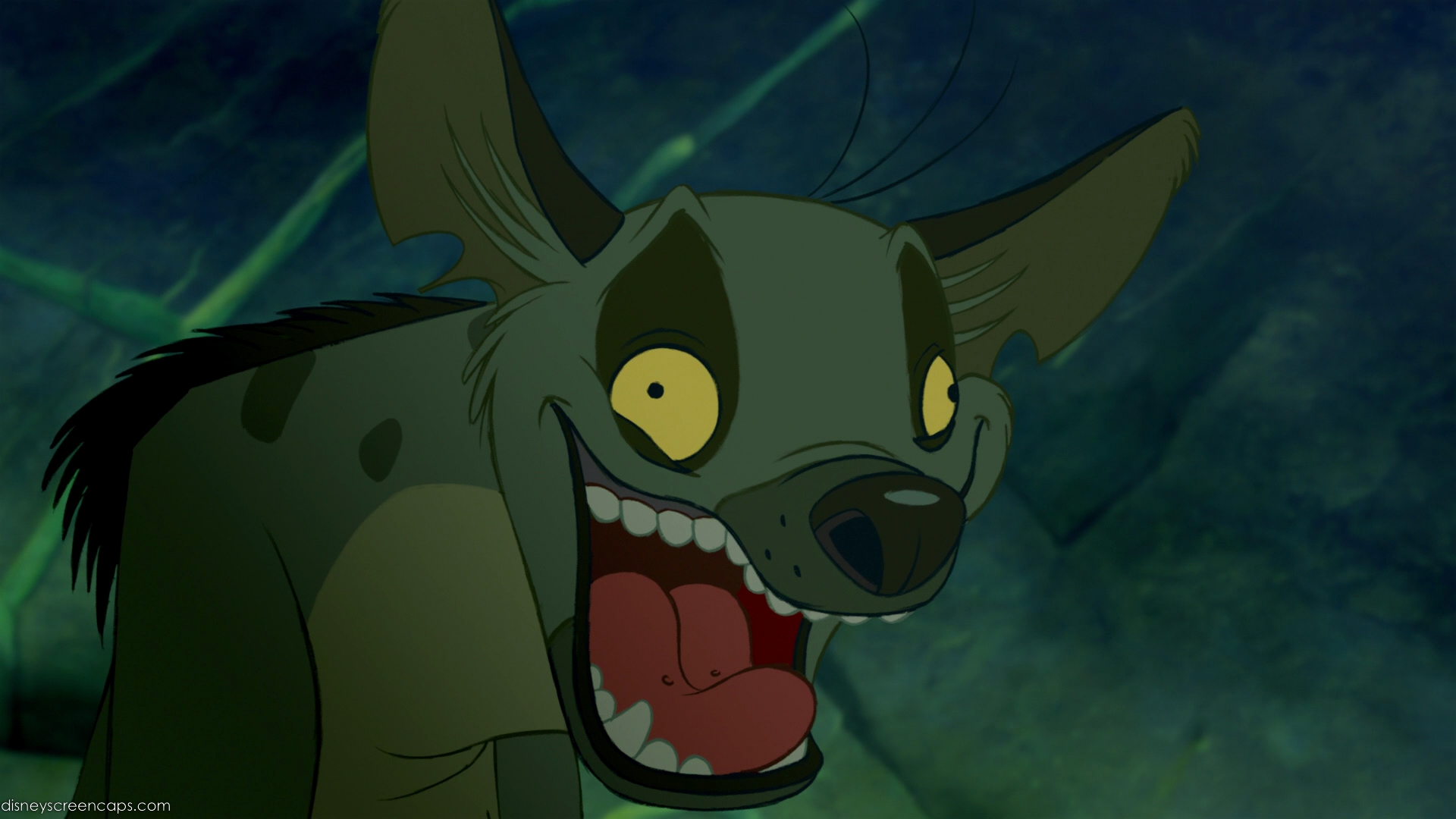 Ed from The Lion King: He's one of the hyenas that serve Scar. Ed doesn't talk much and isn't very bright. He'll laugh at just about anything, just like a hyena.
Fuzzy Lumpkins from Powerpuff Girls: This pink fuzzy creature is a hillbilly with a musket. He turns red and violent when angered, which is very easy to do because he will shoot anyone or anything that even touches his property. Fuzzy isn't much of a villain compared to ones like Mojo Jojo, Princess Morbucks, or Sedusa, but don't take him lightly.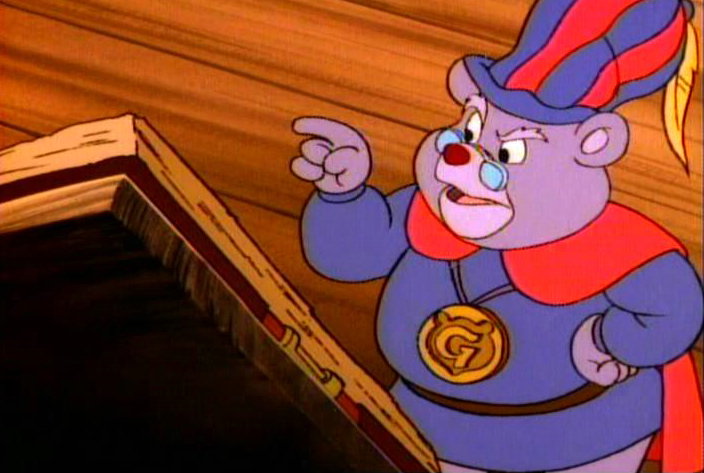 Zummi Gummi from Gummi Bears: Zummi is the wise spell caster of the group. Though he often stumbles on his words and tends to forget things, you can always count on Zummi for wisdom.
Mayor Manx from SWAT Kats: He's the Mayor of Megakat City and has been for ten terms. Manx spends most of his time playing golf. He leaves all of the paperwork to Deputy Mayor Callie Briggs and takes all of the credit. There are times when Mayor Manx tries to rent out Megakat Towers to investors and it always ends up in failure. I can't help but feel sorry for him whenever that happens.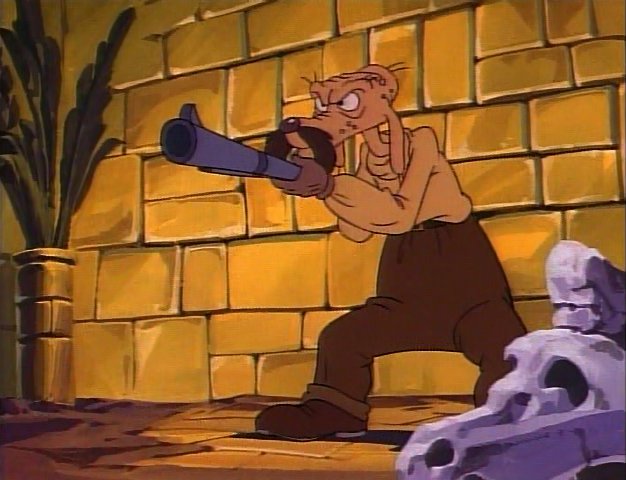 El Capitan from Ducktales: I remember this character well. He's mysterious and exceptionally greedy for gold. The reason I say exceptionally is because he lived for over 400 years on will power. At the end of the five-part pilot episode, El Capitan was last seen attempting to dig up the Treasure of the Golden Suns after it collapsed and sank into the earth. He was never seen or heard from again after that, so what could have happened to him?
It was a blast to have met Jim Cummings. What are some of your favorite characters that he voiced?