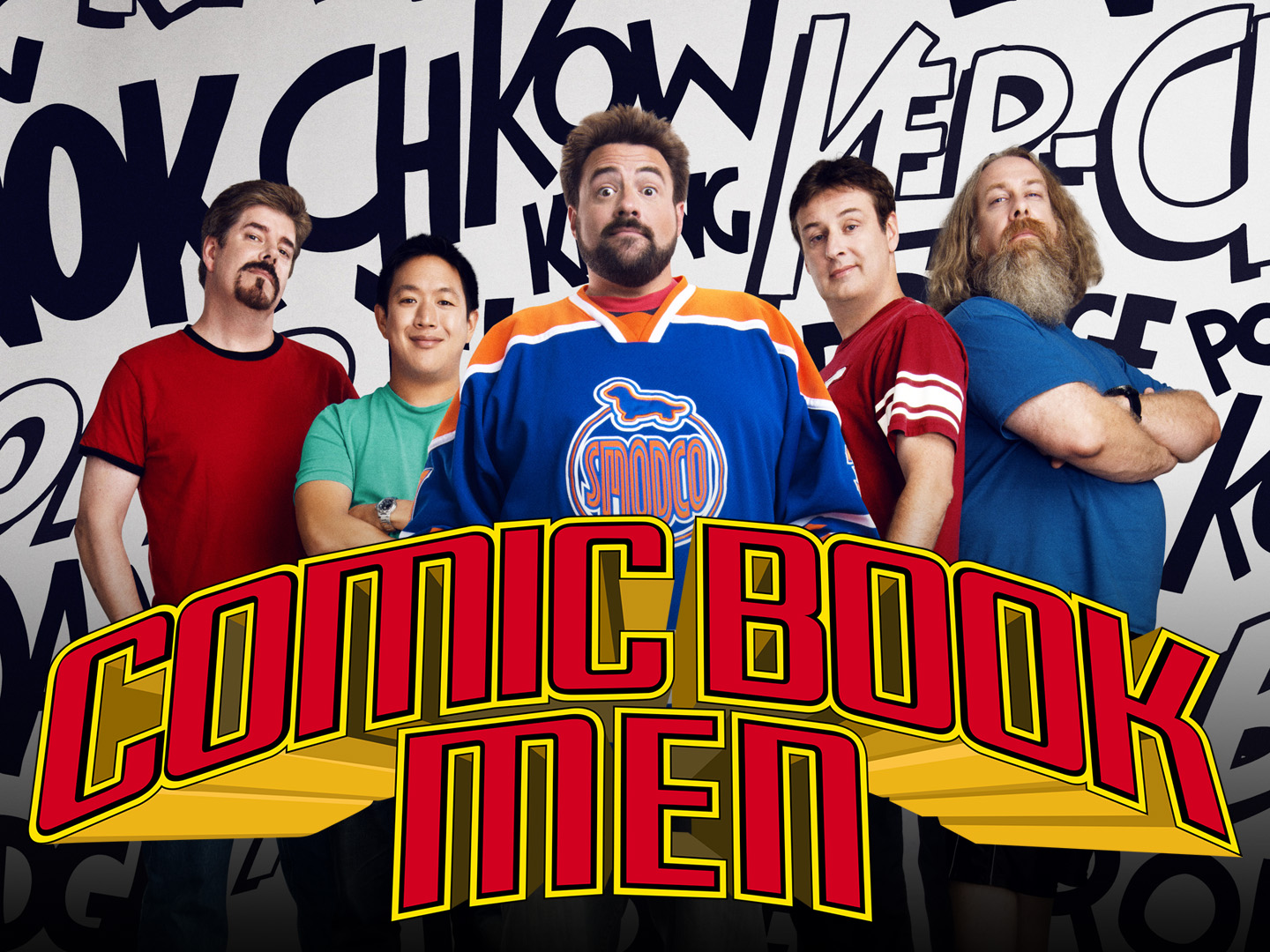 Normally I don't blog about reality shows, but one that really stands out to me is Comic Book Men (2012-present). It's about what goes on at Kevin Smith's comic book shop in Red Bank, New Jersey, which is called Jay and Silent Bob's Secret Stash. (The Stash for short.) That is truly a work of art. I mean, what better icons to represent The Stash than the lead characters of Kevin Smith's first big hit film, Clerks.
Running The Stash is Walt Flanagan the manager, Mike Zapcic a comic book expert, and Ming Chen the technical expert. Then there's Bryan Johnson, who doesn't officially work at The Stash, but he helps out often.
Each episode is accompanied by a podcast with the five of them. The commentary is hilarious, especially when they discuss pop culture.
This autograph photo is from the episode when Ming had the idea for a zombie promotion at the Stash, which didn't work out. Personally, I thought it was a creative idea.
My most favorite parts are when customers try to sell their old valuable memorabilia to The Stash. Whether it's comic books, toys, animation cels, etc., The Stash is open to buy them. However, the negotiations of how much to sell the stuff for can be intense at times. Sometimes there's a sale and sometimes there isn't, but it's real interesting when the pop up facts describe each item. It can feel nostalgic, especially if it's about something I once had as a kid.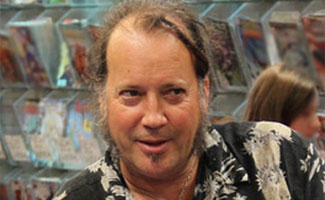 There are times when it's difficult to identify the value of a piece of memorabilia. That's when the guys call in expert popculturist Rob Bruce. It just blows me away about how much he knows about difficult types of pop culture.
This is an awesome series that makes you feel good about being a comic book fan, whether you're hard core or not.