Before Monster High, there was another animated series about teenage monsters in an all-monster high school. It's called Gravedale High (1990-1991), which is about human teacher Max Schneider (voice of Rick Moranis) making a difference to the school and his students with his quirky persona and creative teaching methods.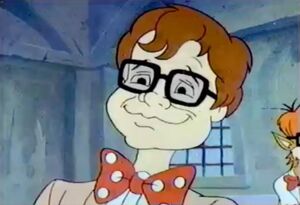 Gravedale High School has many different types of monster students. The main ones include, Vinnie Stoker the cool and laid back vampire, Frankentyke a young Frankenstein monster with a Bart Simpson persona, Reggie the brainy werewolf, Sid an invisible teen who is very comedic, and Gill the surfer lagoon creature with a monster tongue to go with his appetite.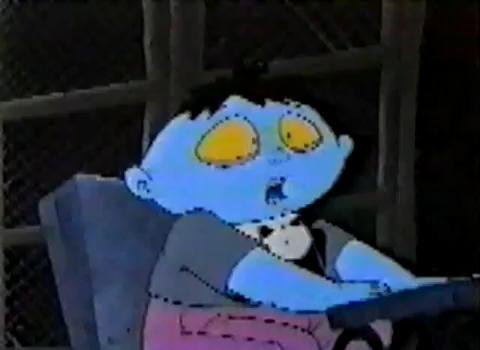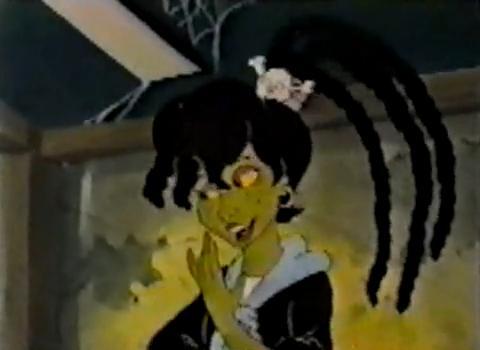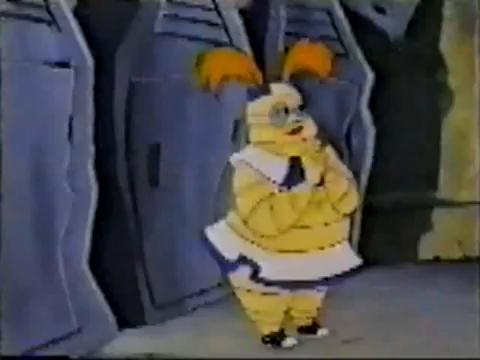 There's also JP an Igor-like monster that only dreams of being rich, Cleo the cute pigtailed mummy, Duzer the Medusa-like valley girl, and Blanche a shopoholic zombie.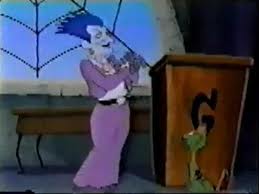 The principal is Headmistress Crone. This strict witch-like monster that looks like the Bride of Frankenstein runs the school with an iron fist, which would explain her detachable iron hand.
Another character I remember well is Boneyard the bus driver. He has a deadpan persona and dresses like an undertaker.
Much of the humor comes from Chef Sal Monella. The stuff he serves in the cafeteria is unusually monstrous, just the way the monster kids like it. Sal takes pride in his filthy kitchen and his chef hat has a scary face on it. He certainly has a way with food.
This was an enjoyable series and I remember it best as part of a Saturday morning lineup. It was the show that always came on after Captain N and the Adventures of Super Mario Bros. 3. Now that I see Gravedale High in comparison to Monster High, they are still very different, mostly because of the generation gap, if you know what I mean.