It's great with all the different versions of classic superheroes, like from Marvel and DC, they continue to be enjoyable over the years. However, there are other superheroes, which haven't been around for a long time, but are still favorites of mine. Here is my top ten in that group.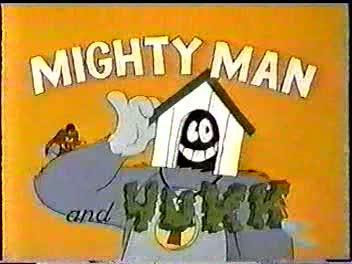 #10) Mighty Man & Yukk from Mighty Man and Yukk: This old duo from the old Hanna Barbera series has battled many criminals in such unique ways. Even though Mighty Man is nifty as a tiny superhero, it's really Yukk that I find more interesting. Yukk is not really a tough crime fighter per se, but he can do a lot of damage just by revealing his mysterious face. So always think twice before having Yukk remove his doghouse.
#9) Rima the Jungle Girl from Super Friends franchise: Although there are at least several members from this franchise that haven't made it to the modern Justice League, I find Rima as the most underrated. This lovely jungle woman is like the Aquaman of the forest with her ability to summon wild animals to assist her when needed. Unfortunately, Rima disappeared from the Super Friends altogether with no explanation, not to mention that her origin story was never revealed.
#8) Fire Star from Spiderman and His Amazing Friends: The Marvel franchises are expanding all the time with huge blockbusters of old characters like Dr. Strange and the Guardians of the Galaxy. However, this member of the X-Men is one that hasn't been seen or heard from since the early 80s. Fire Star's firepower has always been a valuable asset to team members Spiderman and Iceman as they go to battle against various super villains. So what could have become of her? Fire Star would've been awesome to see in a modern Marvel feature, since the X-Men movie franchise keeps growing.
#7) Bananaman from Bananaman: At first glance he may seem like a silly idea for a superhero, even more so than the Tick, but Bananaman is actually pretty cool. He has super strength, fights colorful villains, and has a talking crow for a sidekick. Bananaman has his funny moments also, which makes him so interesting. Many of the recent superhero movies have focused on a more darker edgier tone and I can't seem to picture Bananaman that way. But that's not to say that he couldn't make a comeback with a more modern take.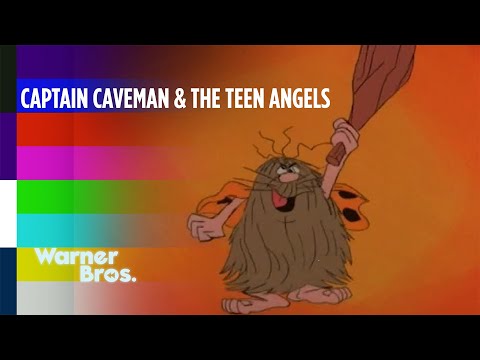 #6) Captain Caveman from Captain Caveman and the Teen Angels: Now who could forget this classic character. He debuted in the late 70s as a mystery solver in his own show, Captain Caveman and the Teen Angels, and joined the Scooby Doobies team on Laff-A-Lympics. Then he became part of the Flintstones franchise throughout the 80s. After that, he was gone for years. Cavey's latest attempt for a comeback was a guest appearance on Scooby-Doo: Mystery Incorporated in 2011 along with other classic Hanna Barbera characters, Jabberjaw, Speed Buggy, and the Funky Phantom in the episode "Mystery Solvers Club Finals". It's actually a good sign that there's always opportunity for classic Hanna Barbera franchises to get a reboot and this would be no exception.
#5) Stripperella from Stripperella: Unlike the other superheroes on this list, Stripperella was more focused on an adult level. However, the show contained kick butt action and colorful super villains, which are grounds for an awesome superhero franchise. The show was cancelled after only one season, which I found disappointing, especially since it didn't have a steady timeslot. On the other hand, I could see why it ended, but I can still see potential for a reboot.
#4) The Flying Warriors from Flying Warriors NES title: I admit that this is a very obscure group, but just looking at the cover already makes it look awesome. These five legendary heroes, Rick Stalker, Mary Lynn, Hayato Go, Greg Cummings, and Jimmy Cutler Jr., are martial artists that can transform into superheroes while fighting the evil forces of the Dark Dimension with mystic spells. Even though Rick is the only playable character outside of uniform, the story is an excellent one. I can definitely see a movie coming from this, not only in the superhero genre, but video game based as well.
#3) T-bone and Razor from SWAT Kats: Although they're not technically superheroes, the SWAT Kats are a crimefighting duo as they battle monsters and colorful villains like Dark Kat, Dr. Viper, the Past Master, and the Metallikats. Looking back now, I can see the edgy battle scenes are on the level of Teenage Mutant Ninja Turtles (2003 version). So in a way, the show was ahead of its time. It's been about 25 years since the series aired, so hopefully the SWAT Kats haven't become outdated since there hasn't been any attempt for a reboot.
#2) The Defenders of Dynatron City from The Defenders of Dynatron City: You want talk obscurities? No superhero group seems more obscure than this one. Consisting of Jet Headstrong, Buzzsaw Girl, Miss Megawatt, Radium Dog, Toolbox, and Monkey Kid, these heroes use their mutant powers to defend Dynatron City against the mad genius Dr. Mayhem. I'll admit that sounds cliché, but I still saw potential for a good franchise. Unfortunately, it flopped. All that came of it was a TV pilot, a few comic book issues, and an NES game that were all released in the same year, 1992. Looking back now, I still think it could've worked, even if it doesn't stand out in comparison to Marvel or DC.
#1) The Mighty Heroes from The Mighty Heroes: Even though Mighty Mouse was usually the most popular superhero of the Terry Toons, I always found this team the most enjoyable as bumbling crime fighters. They always leave me laughing, even though there was hardly any depth with the characters. If the Mighty Heroes were to have any kind of reboot someday, I think it would be cool to see the origin story of how Strong Man, Cuckoo Man, Tornado Man, Rope Man, and Diaper Man becoming the team they have become. Just as long as they keep the comedy level up.