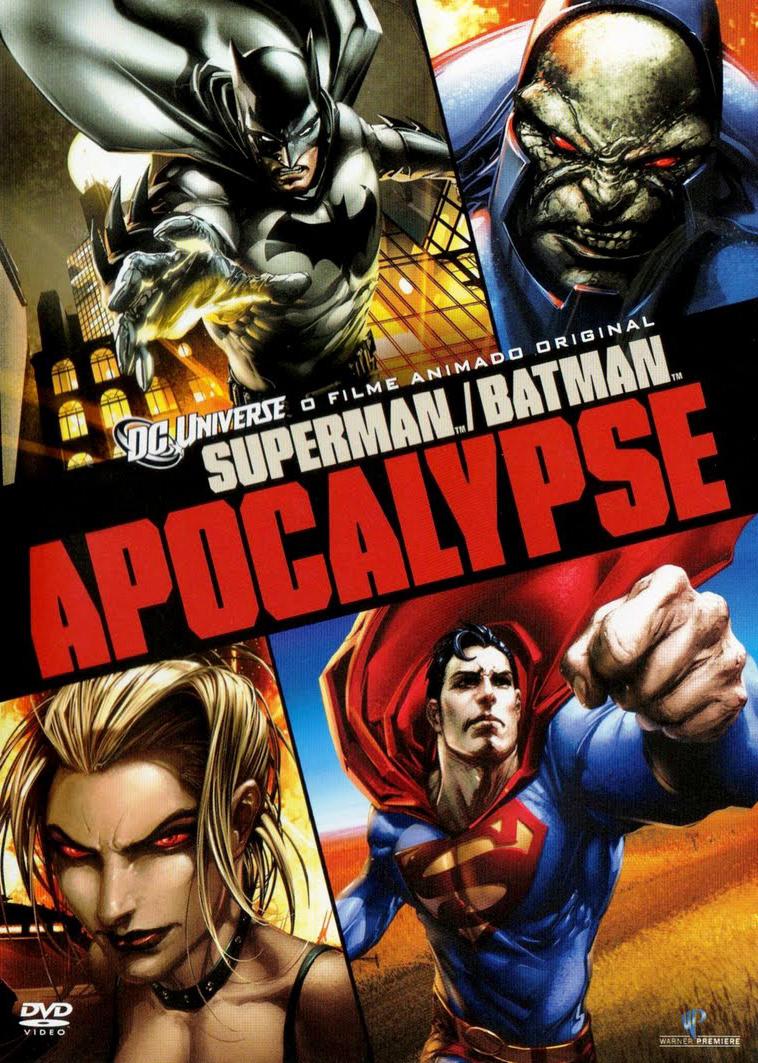 The modern adventures of the top icons of DC Comics continue with Superman/Batman: Apocalypse
. A spaceship crash-lands in Gotham City. Batman goes to investigate and all he finds is pieces of Kryptonite near the ship. Where could it have come from?
It turns out that someone was in that spaceship and she's walking around town in the nude. As Batman tries to chase the young girl down, she unintentionally causes havoc. She has all of the same super powers as Superman, but doesn't know how to control them. Luckily, Superman was around to save everyone.
Afterwards, it's revealed that the girl is Superman's cousin Kara. Now I understand that this film is an alternate take on the Supergirl origin story.
Kara's arrival causes friction between Superman and Batman. Batman believes that Kara is dangerous, but Superman is willing to give her the benefit of the doubt and that she'll be safer with him.
Kara does warm up to Superman. As Clark Kent, he shows Kara how to be an Earth girl. Kara catches on quickly with the pleasures of shopping, junk food, and nail salons. However, with Kara's lack of control being an issue, Wonder Woman shows up with Batman and they take her to Themyscira to train. Superman reluctantly agrees to it.
The main villains the heroes face are Darkseid and Granny Goodness. They want to capture Kara to make her captain of their guards on the fiery world of Apokolips. As a diversion, Darkseid sends an army of Doomsday clones. Wonder Woman and her army of amazons, with the help of Superman and Batman, fights them off in an exciting battle.
With Kara captured, Superman, Batman, and Wonder Woman decide to go to Apokolips and rescue her. In order to get there, they seek the help of Barta, who used to be Darkseid's captain of the guards. Barta is hesitant at first, but agrees to go with them.
After arriving in Apokolips, the heroes fight their way past some giant tanks. A battle I found really exciting was when Wonder Woman and Barta fight Granny Goodness's female furies, Gilotina, Mad Harriet, Lashina, and Stompa. They are amazing warriors, but these ladies are brutal and out for blood.
This was an excellent film with exciting superhero action. I also liked that the amazons accept Superman and Batman as allies on Themyscira, even though they are men.