Just last weekend I attended CollectiveCon 2015 in Jacksonville and one of the voice actors I got to meet was Steve Blum. He has done quite a few characters over the years. Here are the ones I remember best.
Amon from Legend of Korra: He is the first major enemy that Avatar Korra faces and probably the scariest. This masked individual has the ability to take away a bender's power as a way to make everyone equal in order to live in peace. His victims only end up living in misery. You see, a bender's power is a part of them, but then once it's taken away…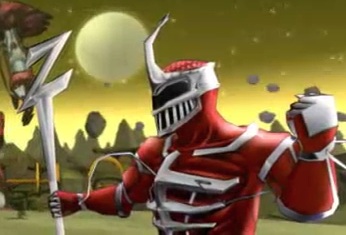 Lord Zedd from Power Rangers Super Legends (Playstation 2 Game): We all remember Lord Zedd from the Mighty Morphin Power Rangers series, but in this Playstation 2 game things are different. Zedd appears from a different timeline and intends to alter the course of history by wiping out every Power Ranger throughout time. There have been many tougher villains than Zedd in the franchise, but do you think he could succeed where they have failed.
Dhalsim from Street Fighter 2 V: He's a wise monk from India that's a master yoga fighter. In this series, Dhalsim teaches Ryu and Ken the Hado technique. It definitely helps explain how the Hado-Ken fireballs came to be. Dhalsim also mentions teaching Hado to Sagat years earlier, which would explain his projectile power as well.
Speed Demon from TMNT (2012 version): This character was only in one episode, Race with the Demon, but stands out as one of the creepiest mutants on the show so far. Speed Demon is a mutant car that purposely drives people off the road and runs on mutagen gasoline, but it's really what's inside the car that's creepy. Whoever drives the car gets possessed and becomes a grotesque monster. They don't call this mutant Speed Demon for nothing.
Thunder Hawk from Street Fighter 2: The Animated Movie: He's a highly muscular Native American wrestler. T. Hawk only appears in one scene in this movie as he takes on Ken Masters in a street fight seeking glory and honor by defeating him. Of course T. Hawk fails, but afterwards that's it. I'm sure he was only featured as a way to fit all 16 street fighters in one feature. Some characters are more involved in the story line than others. Steve Blum mentioned that this role was one of the very first in his career and hasn't seen the entire movie straight through.
Special Note: Steve Blum also voices the Ring Announcer that announces the match between Zangief and Blanka, which is a very memorable one from this classic Anime movie.
What are some of your favorites?